The support we receive from you, our loyal friends, consistently blows us away. Last month, Seacon Logistics got in touch following our last update, asking how they could help. They immediately showed their commitment by renewing their partnership! Seacon's business model focuses on people, planet and profit, and their sponsorship of the BJF is just one way they are contributing to a more sustainable future.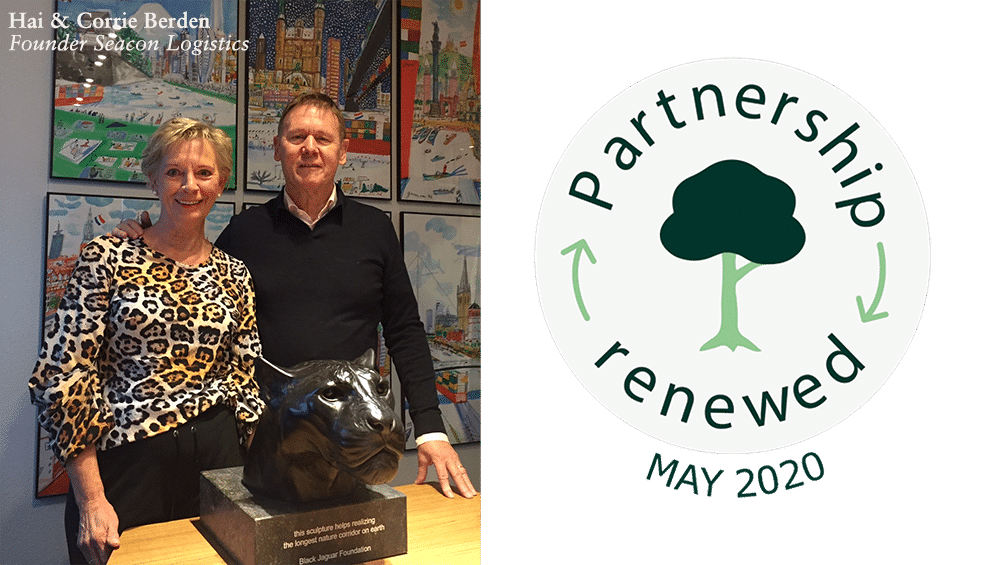 Making strides to limit their C02 emissions, Seacon acknowledges the need to incorporate environmental, social and economic development into their business plans, utilising their position to create change in the industry.
" We are constantly investing in the development of better, cleaner, faster and more reliable logistics. Increasingly more and more, this starting point forms the basis for applying new technologies and creating smart and effective solutions."
Each sponsorship is a powerful statement of support and a desire to create a brighter future for all of us, and for the generations to come. Thank you Hai & Corrie Berden, and all the team at Seacon Logistics for continuing to prioritise our planet.
Published 18th June, 2020.