As two of the newest additions to this epic reforestation mission, Mickey (aged 10) and Juultje (aged 7) are filling us with hope!
Their Auntie, Brenda Smeenge, is a long-time friend of the BJF and co-author of No Risk, No Life, an inspiring story about the adventures that led to the creation of the Black Jaguar Foundation. Click here to find out more about what started this journey to complete one of the largest reforestation projects on earth.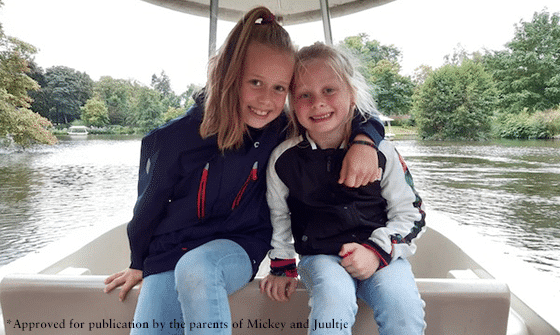 Brenda introduced these two young environmentalists to the BJF and joined the first600 campaign in their honour. Becoming some of the first 600 individuals and companies to sponsor the completion of the Araguaia Biodiversity Corridor, the longest nature corridor on its kind on earth.
Before even learning of the BJF, Mickey and Juultje were passionate about our planet. As Mickey so earnestly stated,
"We don't own planet earth. Please take care of her instead. We need to act now, or else we'll not survive. Take action for our climate, the animals and our environment!".
We are inspired by Mickey and Juultje, they reaffirm our hope that together, we can progress with increased consideration, respect and unity. It is amazing to have such young individuals as part of this mission. It is for their generation, and the many more to come, that we do what we do.
Looking at these two young BJF members, we hope you too will feel inspired! We thank these three wonderful individuals for their support and look forward to them joining us on this reforestation journey.
Published 18th June, 2020.