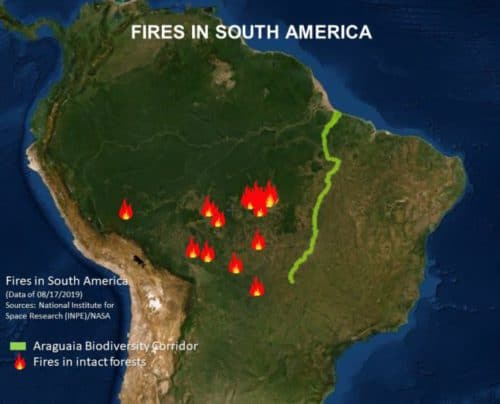 The news about the current and dramatic forest fires in the Amazon and Cerrado in Brazil is making headlines worldwide. BJF is on top of the developments. At least the current destruction is not within the Araguaia Biodiversity Corridor region or near our forest restoration sites. The areas most affected by the destruction are the southwest of the Pará state and the state of Rondônia.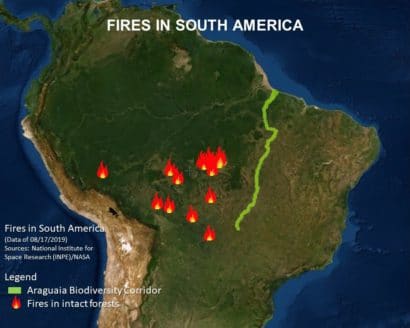 The news of these fires has even strengthened our determination on planting more native trees and to work harder at pursuing our mission! To bring life back to degraded lands in the heart of the Amazon and Cerrado. We are 100% dependent on donations and contributions of people like you.
Click on the GET INVOLVED button to make your donation today!