We need each other, and we need mother nature, more than ever. 
The global pandemic that has engulfed nations across the world will have consequences for all of humanity. Perhaps the only phenomenon whose global impact will surpass that of such pandemics, is the destruction of our environment. At this moment, preventative measures are being enlisted all around the world to curb the spread of Covid-19 and allow us to manage the incoming crisis before it's too late. The same must be done for our planet! 
However, in the midst of this crisis, there is some light. The unintended climate impact of coronavirus, such as the reduced air pollution witnessed over China, provides a glimpse at how countries and corporations are equipped to deal with the climate crisis. (Read more on this)
Take this time to reflect. Consider your consumption. Muse over your mind-set. Negotiate a new normal. Acknowledge that these global challenges necessitate global AND individual change.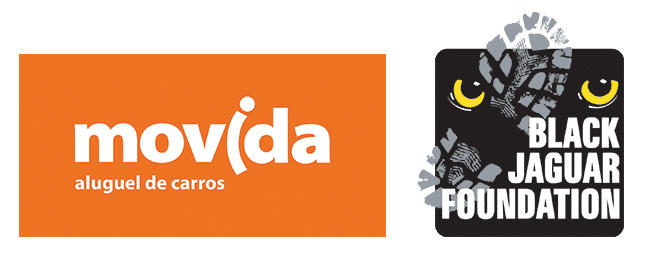 To bring some hope, we would like to share news of a very special milestone. In March, the Black Jaguar Foundation celebrated a new partnership, one which will see the planting of our first million native trees! Movida car rental is Brazil's leading mobility company and part of the JSL group, Brazil's largest logistics company. This crucial new partner will co-finance the completion of our next, momentous goal.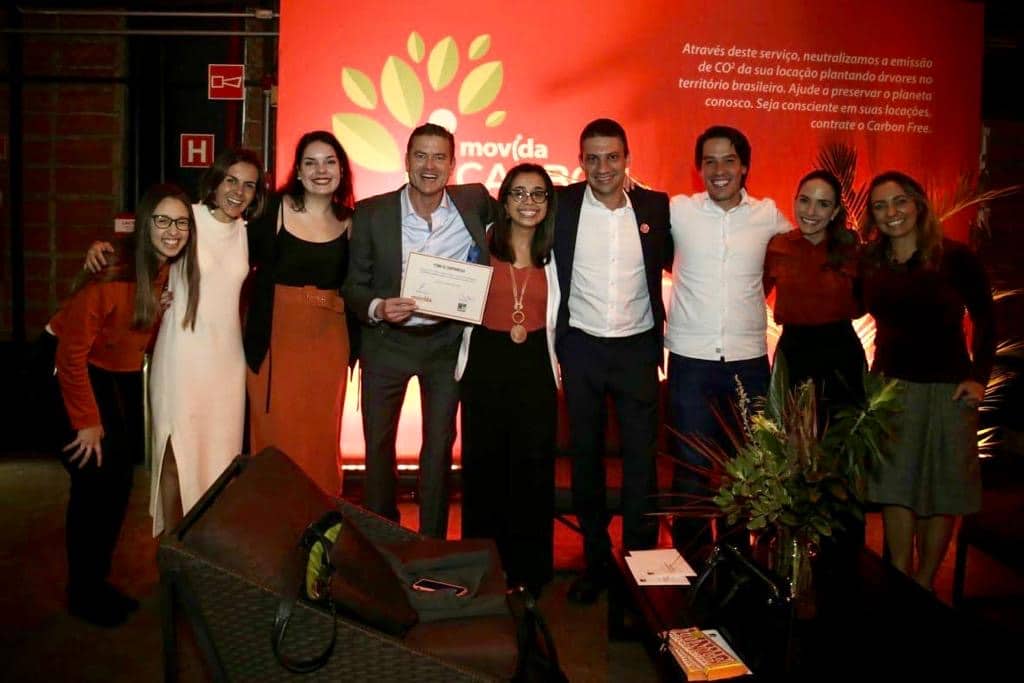 From left: Marina Tavares (BJF), Livia Perez Friseira, Ben Valks (BJF), Patrícia Pereira, Renato Franklin (Movida CEO), Fernando Simões Filho (JSL Head of Sustainability & Board Member), Juliana Simões & Tarcila Reis (Board members).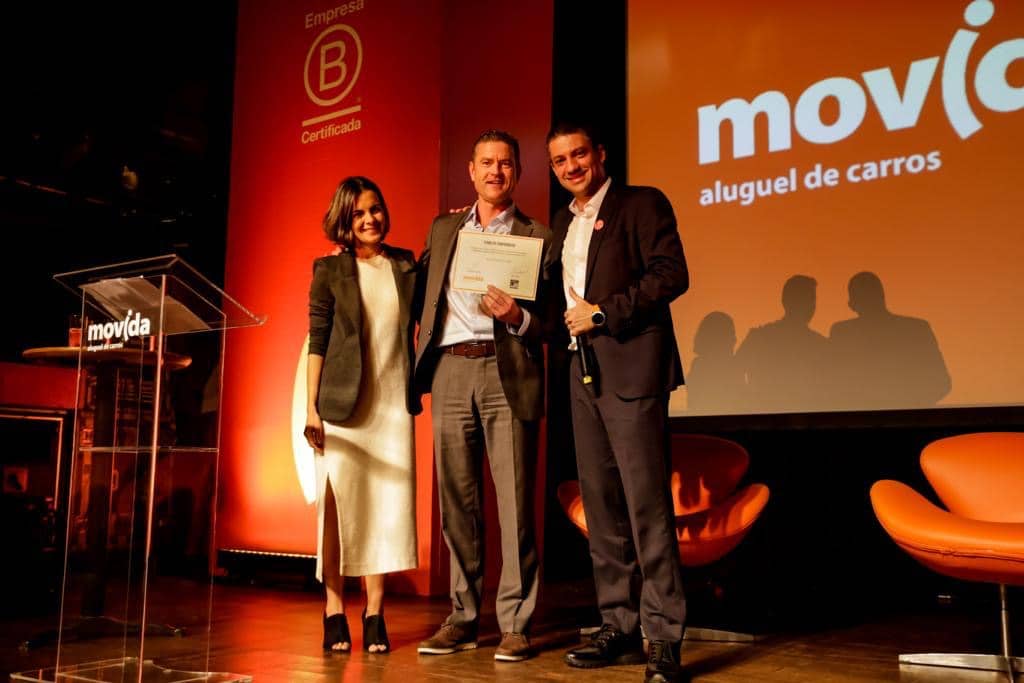 Marina Tavares, Ben Valks & Renato Franklin.
Focusing on innovation, Movida is the first car rental company to create a Carbon-Free programme, with a goal to offset 100% of their carbon emissions by the end of 2030. This contract with the Black Jaguar Foundation is part of this mission, offseting the emissions of Movida's rental cars by planting trees in Brazilian territory.
On Wednesday 4th March Movida celebrated becoming a certified B-Corporation, a validation of the company's total social and environmental impact. This accomplishment aligns Movida as the second publicly traded company in Brazil to obtain the seal.  This is a major development for Movida and represents the strides being taken towards a more sustainable future. The Black Jaguar Foundation was honoured to attend this B-corp celebration event to publicly stand with Movida and mark this important partnership. Learn more…
It was during this pioneering event that the BJF-Movida Partnership was officially announced and signed by CEO, Renato Franklin. Watch his inspiring video-testimonial.
The Black Jaguar Foundation-Movida partnership will result in one million native trees being planted, during 2020-2022, in the heart of Brazil. This is a huge step and is the culmination of years of preparation and hard work. What started as a dream of a greener future, is becoming a reality, tree by tree.
'This agreement kick starts the first of many millions of natives trees to be planted by the Movida-BJF partnership in the years to come'. – Renato Franklin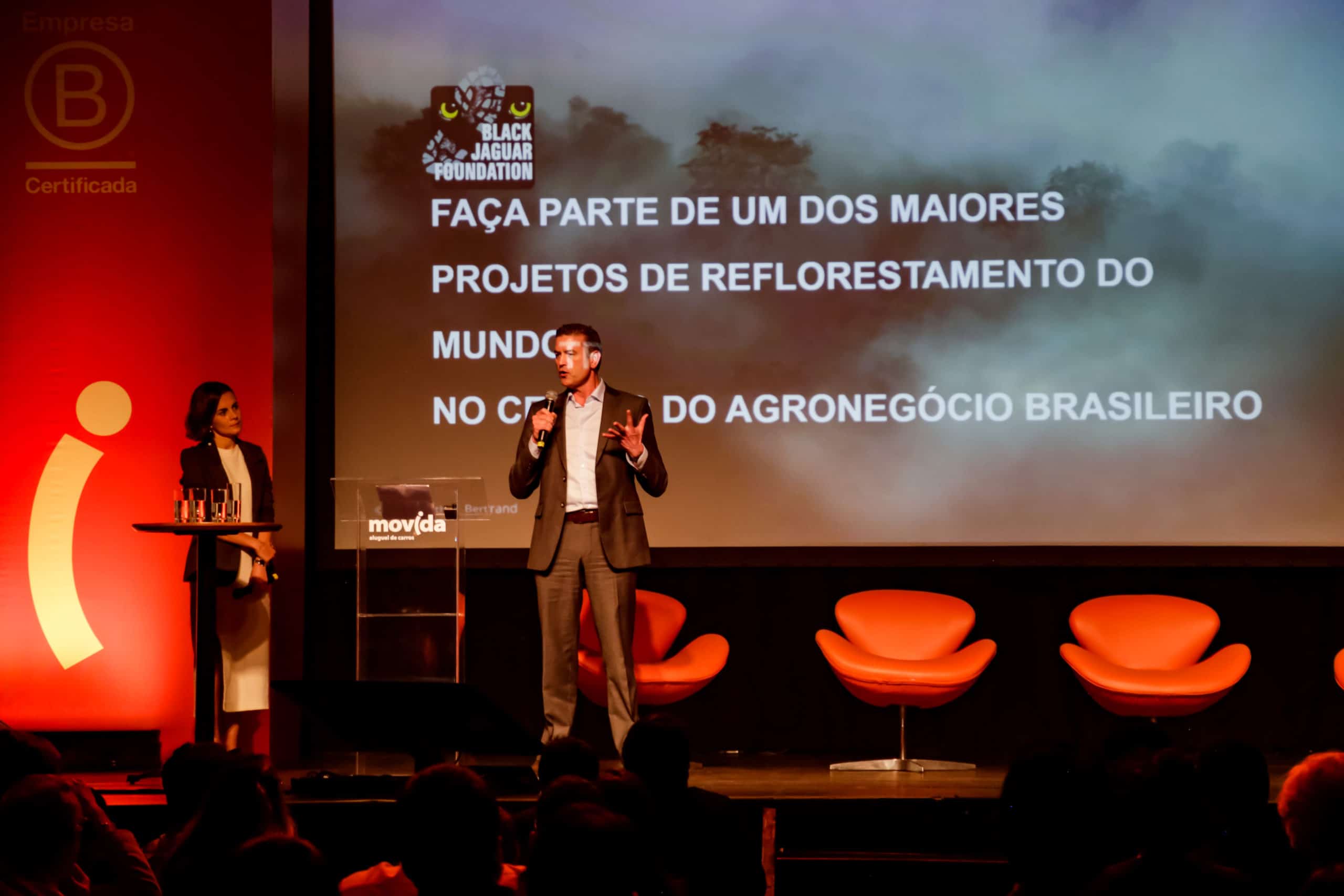 Ben Valks presenting the BJF mission. "Become part of one of the largest reforestation missions on earth".
Renato Franklin sharing Movida's sustainable future.
This is a process; it entails countless partnerships on a local and a global level; it necessitates constant research and exploration into the best restoration techniques; it requires environmental education in local communities to ensure the increased environmental consciousness of future generations; and it relies on a huge network of volunteers and team members working tirelessly because of their passion for this mission. The completion of the Araguaia biodiversity corridor will see over approximately 1.7 billion trees planted in one of the world's largest reforestation initiatives. This is the first of many millions of trees! 
We are committed, excited and proud to co-create a greener future with Movida.
Published 2nd April, 2020.