We could not be more proud to announce a very special partnership. TreeLove is combining art and nature, to allow you to give a gift that is truly invaluable. They have curated a selection of hand-crafted artisan tree carvings, to be given as a gift, in combination with trees, planted by the Black Jaguar Foundation, in the heart of Brazil.
TreeLove has been a labour of love and stems from a deep commitment to environmental preservation, by Founder Andrea Dreesmann. Originally from Rio de Janeiro, Andrea's two passions are education and the environment. An ambassador for Human Rights Watch in Brazil, Andrea runs two educational programs in the communities of Vidigal and Rocinha in Rio de Janeiro and is dedicated to restoring Brazil's vital ecosystems.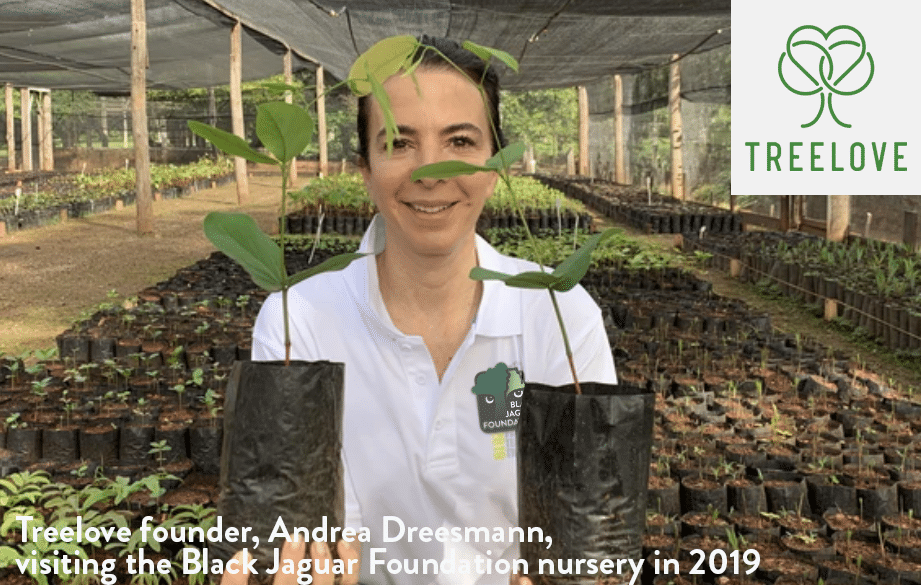 Andrea and her son Felipe visited the Araguaia corridor in 2019 to witness the work going on. During this trip, they planted some of our very first trees, trees that are now thriving along the Araguaia river and starting to restore nature. We look forward to planting many more trees together and are honoured to be part of this beautiful campaign.