WITNESS STAGE ONE OF OUR FIRST  MILLION TREES AND MEET THE TEAM MAKING IT HAPPEN!
When you donate a tree, you choose to make a difference for the future of our planet and for the communities living along the Araguaia river. But when you're so far away from the tree planting action, it can be hard to visualise this impact.
We want to bring you to the Araguaia Biodiversity Corridor and show you the impact your donations are having. It's time for you to meet the people planting your trees and see the planting in action!
By now you've probably been introduced to some of our team but we're growing and this planting season our team in the field grew to 36 local tree planters! Thanks to our dedicated local team, our amazing partner landowners and you, our community, 80,000 trees are being planted this season. These 80,000 trees are part of our first million trees which are being planted with the incredible support of Movida and One Tree Planted.
Now let's meet the team and take a look at the amazing planting progress.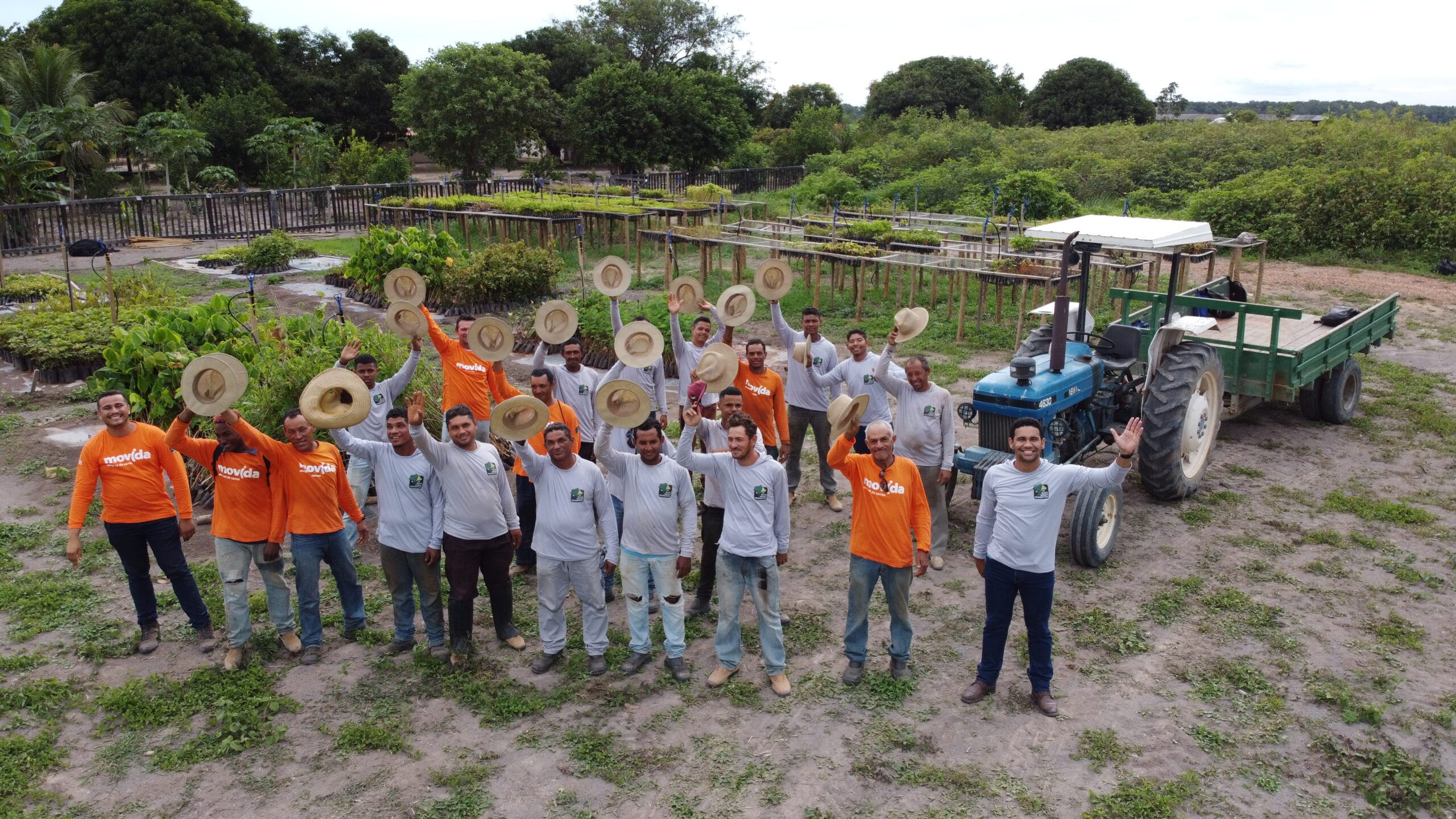 Part of the Black Jaguar Foundation 2020-2021 Planting Team at Fazenda Cedro.