In cooperation with Sam's Tulips, based in The Netherlands, we were able to surprise some of our valued partners and sponsors just in time for the Easter Holiday! We partnered with Sam's Tulips in this endeavor, as he aims to produce tulips with the smallest carbon footprint possible.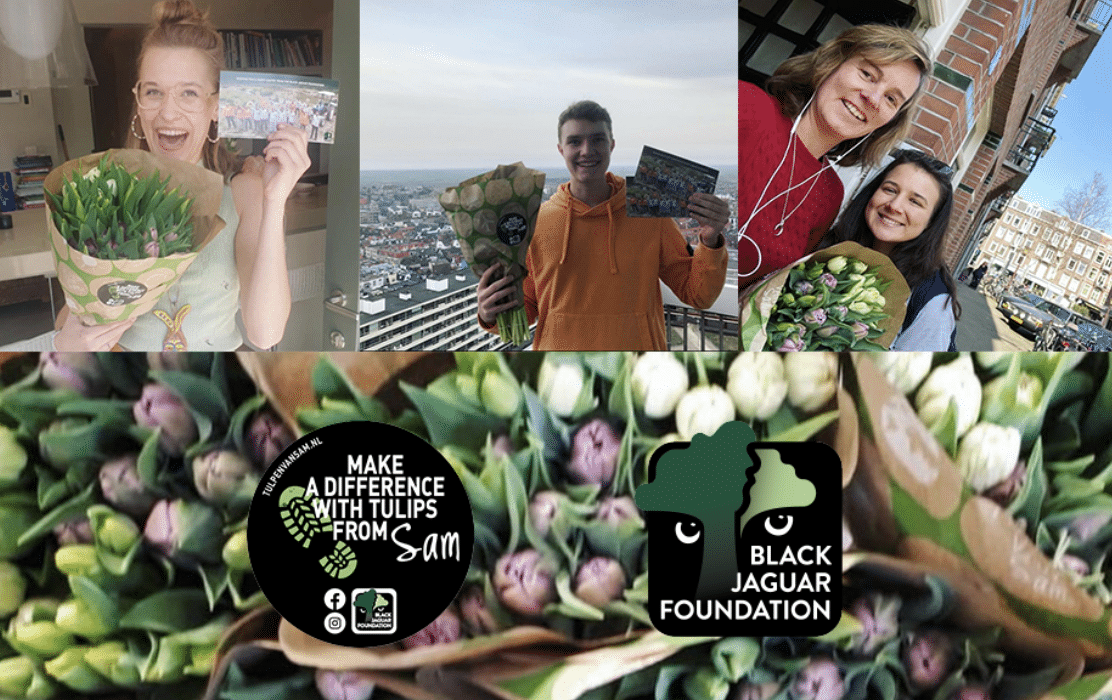 We spent all day on the Wednesday leading up to Easter Weekend, some of us in a car and others on a bike, traveling around the Netherlands and into Belgium to visit our partners and sponsors.
With each visit we personally delivered beautiful bouquets of tulips and an Easter card. We loved seeing the surprised faces of our unsuspecting friends, and might try and turn this idea into a long-lasting tradition!