In March, we embarked on a partnership with the Municipality and the Secretary of Environment (SEMA) of Santana do Araguaia, our focus area of restoration in the Araguaia Biodiversity Corridor in the coming years. 
This important partnership will allow BJF to use all the terrain needed of our brand new nursery in Santana do Araguaia. The 3,6 ha terrain dedicated to us by the Municipality is within the city centre limits and just next to their future environmental park. The park will include a number of public facilities that are focused on the usage of natural resources, and meant to connect the Brazilian citizen to nature, such as a hiking trail and playground area.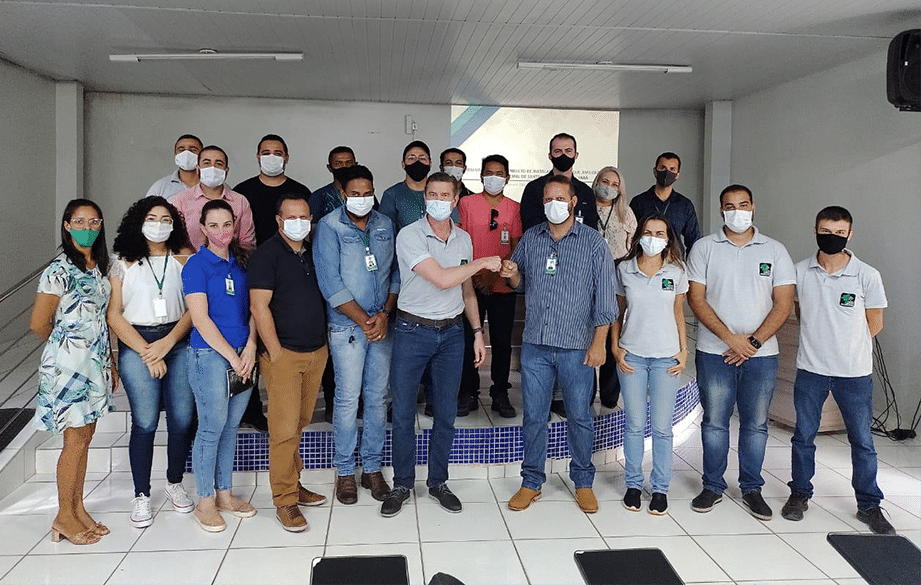 This is the Black Jaguar Foundation's third and largest nursery so far! This nursery will be able to produce 500,000 seedlings a year, which will help restore the degraded areas around the Araguaia River and, most importantly, will become a hub of ecological restoration in the region, providing much needed jobs for the local community, a sustainable approach for the agricultural industry and environmental education for generations to come. 
This nursery will become a unique hub, where the agro-industry will take on the role as a carer of nature and biodiversity. At the nursery, the Agro-sector and Environmental movement will become one, demonstrating to both Brazil and the world that these sectors can indeed work together. In partnership with the Black Jaguar Foundation, the farmers will be able to show their care for the environment, and want to work within the Brazilian environmental regulations, by restoring their APPs to the natural habitat of the Cerrado and Amazon. This in turn will create a win-win-win partnership, and will show that farmers and nature can and will go hand-in-hand. We are very excited to work together with the Municipality and the Secretary of the Environment of Santana do Araguaia! 
A look at the making of the partnership between BJF and Municipality of Santana do Araguaia: