The more we restore, the more we learn about the species we use in our projects. In both of the biomes we work in (Amazon and Cerrado), tree biodiversity has one of the highest rates in the world. So, it is in our project's best interest that we try to conserve as many species as possible. The process of adding a new species into our portfolio begins with a careful observation of the tree in its natural habitat. Following these observations and based on their results, we collect the corresponding seeds and set up a nursery trial with them. These tests will make it possible to determine germination rates and initial growth of the seedlings. 
A further trial is then carried out in the field to determine if the species is more useful for rebuilding the forest structure or if it will compose the biodiversity later. Experimentation will also tell us if this species can be used in other techniques, such as direct seeding. 
Since 2018, our main portfolio has consisted of 42 different tree species. In the last rainy season, however, we managed to add 11 new species to this portfolio. A very good example is the pequi tree (Caryocar brasiliense), a very important species native to the Cerrado and the fringes of the Amazon.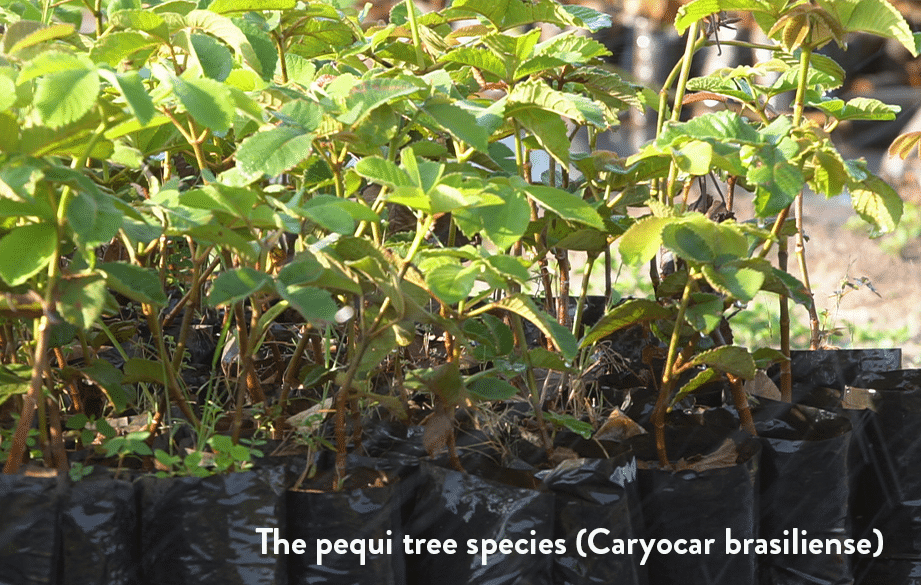 In the past, difficulties in cultivation has stopped us from using it in our projects. Now, however, we have come up with strategies to overcome the challenges and bring it to more and more restoration sites. This increase in species will help increase the success and quality of our restoration projects, and will allow for even more species to be restored in the Amazon and Cerrado biomes!
– Written by our Project Coordinator Dimitrio Schievenin