The Cerrado and the Amazon are on fire. This not only threatens biodiversity but our future. We, at the Black Jaguar Foundation, have been working since 2017 to carry out one of the largest reforestation projects in the world, in the heart of Brazil. By the end of 2022, we will have planted 1 million native trees on the banks of the Araguaia River. There will be 10 million trees planted by 2025. As the fires rapidly advance, it is not only these ecological restoration areas that are at risk, but the whole surrounding region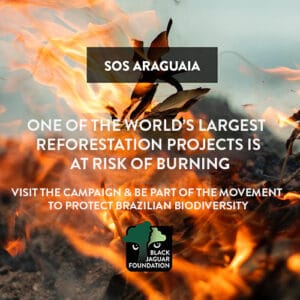 PROTECTING LIFE AND BIODIVERSITY
We need to take immediate action, on two fronts, in the region where the Black Jaguar Foundation operates: one preventive and the other to fight the fires.
PREVENTION – STRENGTHENING FIRE RESILIENCE ON RURAL PROPERTIES IN THE REGION
The main way this is done is with the creation of firebreaks. These are strips of bare land which physically separate two areas susceptible to fire. We make these with the help of tractors, and they restrict the passage of fire to new areas of vegetation, making the fire more easily controlled.
COMBAT – WATER TO PUT OF THE FIRE
When the fire is already raging in an area, only water is capable of extinguishing the flames. In addition, there is an action called aftermath, which is when an area that has already caught fire is wetted to prevent a new outbreak of fire.
"We all have the power to change. What are you waiting for?"
Yann Arthus-Bertrand
A PLACE OF POSITIVE IMPACT
We have areas in the process of restoration in the states of Pará and Tocantins. In Pará, in the municipality of Santana do Araguaia, we will protect an area of 2,000 km², and in Tocantins, in the municipality of Caseara, an area of 700 km².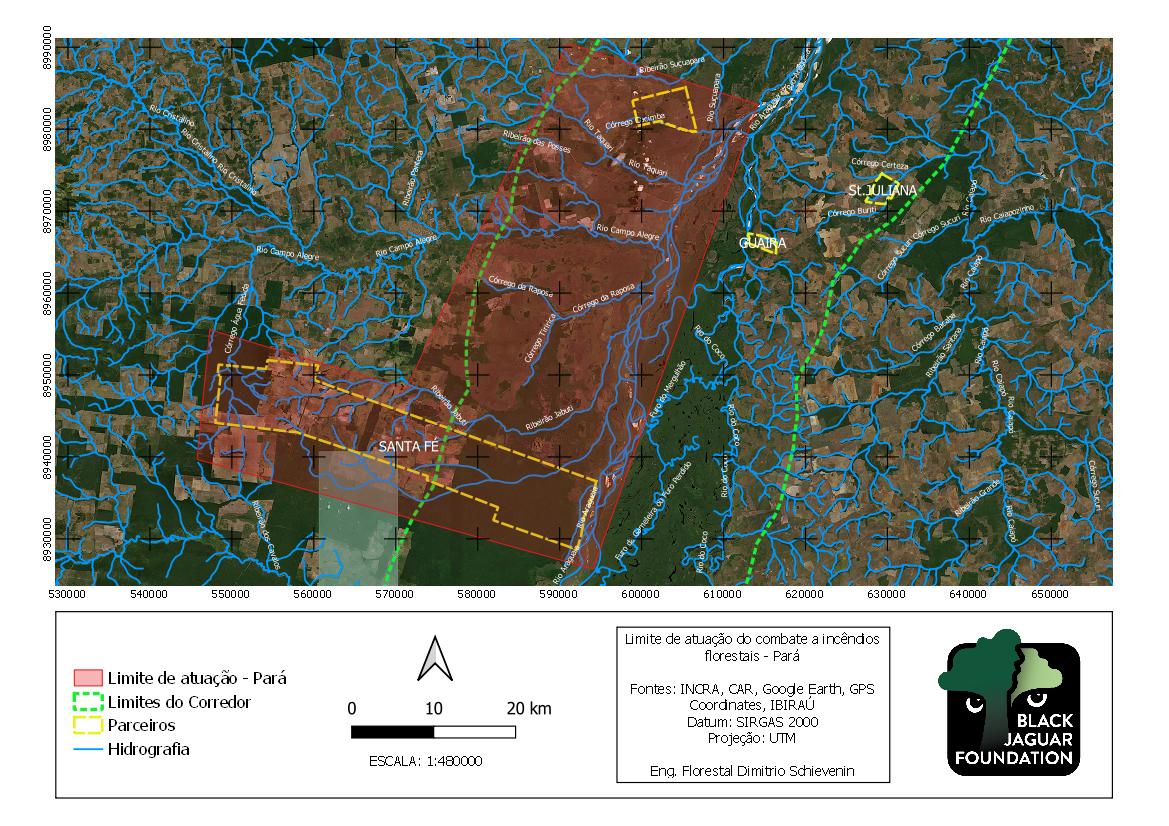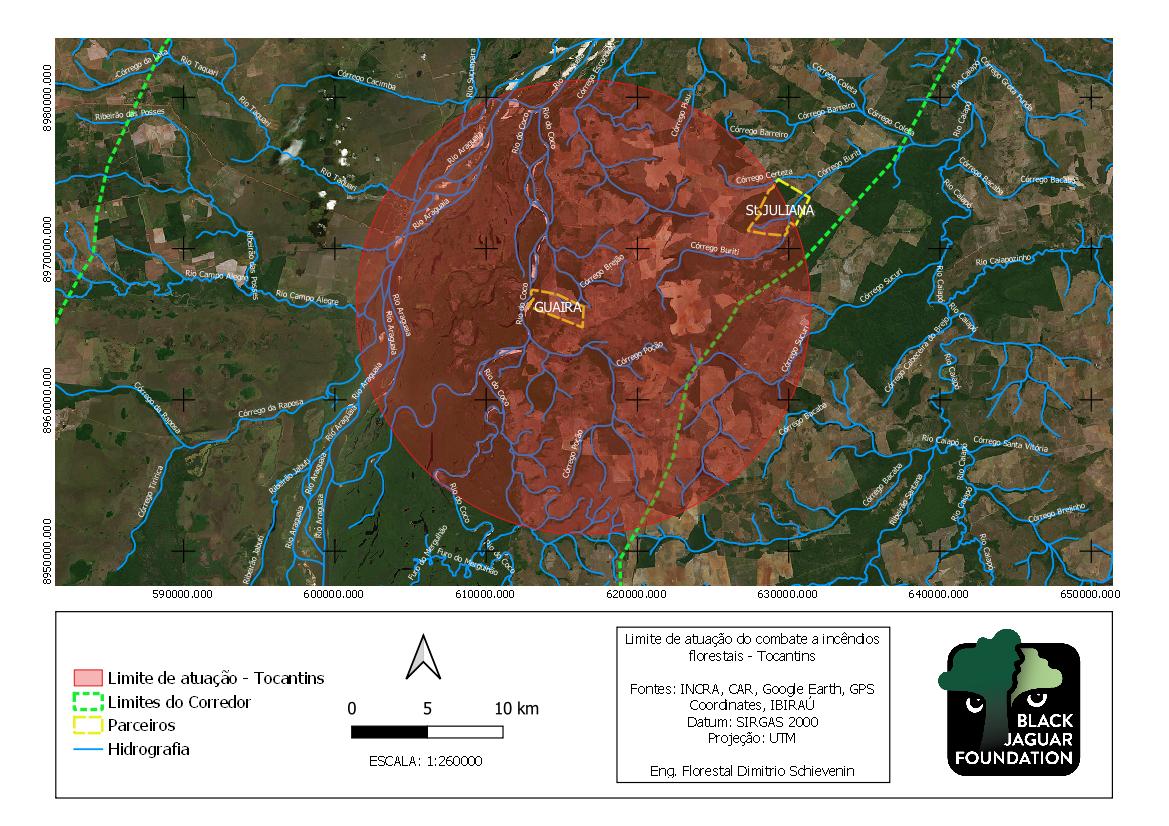 The total area that will receive this emergency assistance will be 2,700 km² (equivalent to 250,000 football pitches).
HOW IT WORKS
We will hire tractors and labour to create firebreaks and reinforce those that already exist. In addition, we will enlist the support of water trucks for the immediate combat of fire outbreaks and the aftermath of the area. We will reserve a sum of money for contingencies that arise and to support the fire brigade of the Cantão State Park (TO), as this is a vital conservation unit present in the Araguaia Biodiversity Corridor, and it is close to the areas under restoration by the Black Jaguar Foundation.
COLLECTION TARGET:R$100.000,00
Distribution model:
75% – Reinforcement and renewal of firebreaks: Blade tractor + manpower
17% – Water truck rental: necessary to contain the fire and for the aftermath
8% – Extra expenses and support with fire brigade of the Cantão State Park (TO)
You can donate as much as you can, and any amount you choose to contribute will help – even small actions can have a large positive impact.And remember: no one is too small to make a difference.
Support all those on the front line fighting fires in the Cerrado and Amazon. Be part of this movement to care for and protect Brazilian biodiversity. We all depend on this.
All the work of the Black Jaguar Foundation would not be possible without our partners and supporters.