Make this Christmas about the future and give the most valuable gift. Give life…give trees! DONATE ANY AMOUNT, big or small, and come on this epic journey with us. For each € 5 of your donation, we will plant a native tree in your name!
For those of you who are already part of TheFirst600 campaign, now is the time to renew your partnership. 
Already 50.000 native trees are growing thanks to your support and the next goal is 1,5 million native trees!
What makes our mission unique? 
The BJF team manages every stage of the process, from fundraising to the planting and maintenance of your trees.

Partnerships are key. Everyone we work with becomes a valued partner. 

Creating positive, sustainable relationships with local landowners and communities is at the center of what we do.

Your trees will be maintained for 3 years after planting to ensure maximum survival rate.

Detailed scientific mapping and biodiversity planning ensure your trees restore the areas to their natural state.

The scale. With the aim to plant over 1.4 billion native trees, this will one of the largest reforestation project in South America…

.

learn more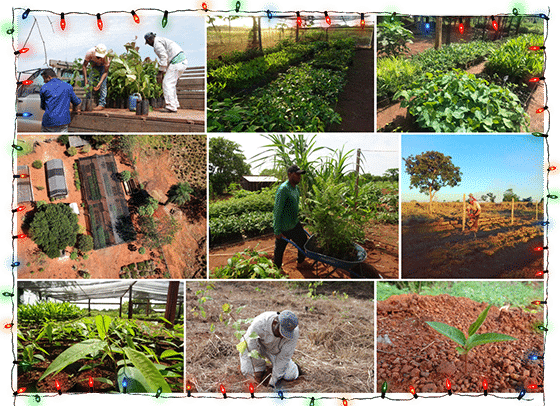 Become part of something much bigger this festive season! Join one of the largest reforestation projects, planting native trees, on the planet, and help us restore the biodiversity of the Araguaia corridor, in the heart of Brazil. We are committed to changing the fate of our planet, are you? 
If your donation is a gift for someone else, we can address your BJF friend package to be sent directly to your loved ones.
Thank you for your support and we wish you a very green Christmas, 
The BJF Team