At the end of 2019, the BJF hosted an event with the landowners syndicate of Santana do Araguaia. This was led by our technical partner, Bioflora Restoration Technology, who are now working with us to increase our engagement with new landowners. During this day, André Nave, Director of Bioflora, gave a lecture about the environmental improvement of farms and rural properties, shining a light on the necessity for landowners to engage in environmental regularisation.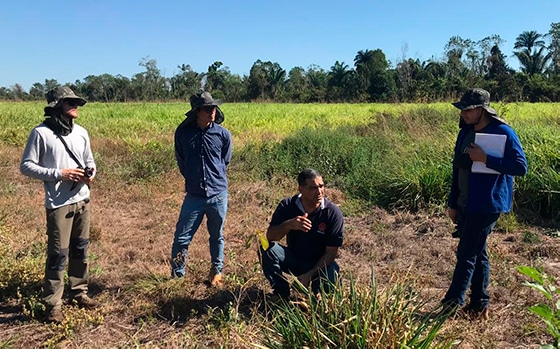 The day sparked many interesting discussions surrounding the move to more sustainable practices and the benefits this can create both for landowner, communities and the environment.
These educational sessions are one way we're increasingly building strong relationship with landowners. This also served as an introduction to the Ecological Restoration course the BJF will hold in March, in partnership with Bioflora and LERF.