Every ambitious project needs a starting point, and we can now show you the effects of our Ecological Restoration efforts kicked off during the 18/19 planting season with the planting of 20,000 trees. 
In the following seasons, we expanded our field team, forged new rural partnerships, and, five years later, nearly 700,000 trees are growing on about 300 hectares along the Araguaia River, and the results for nature are already visible in satellite images! 
Before x After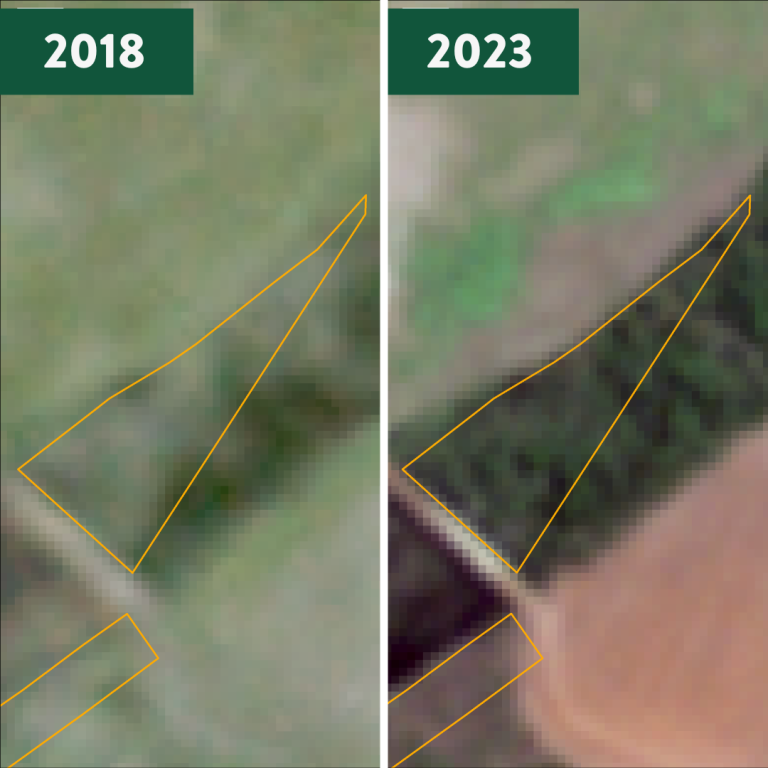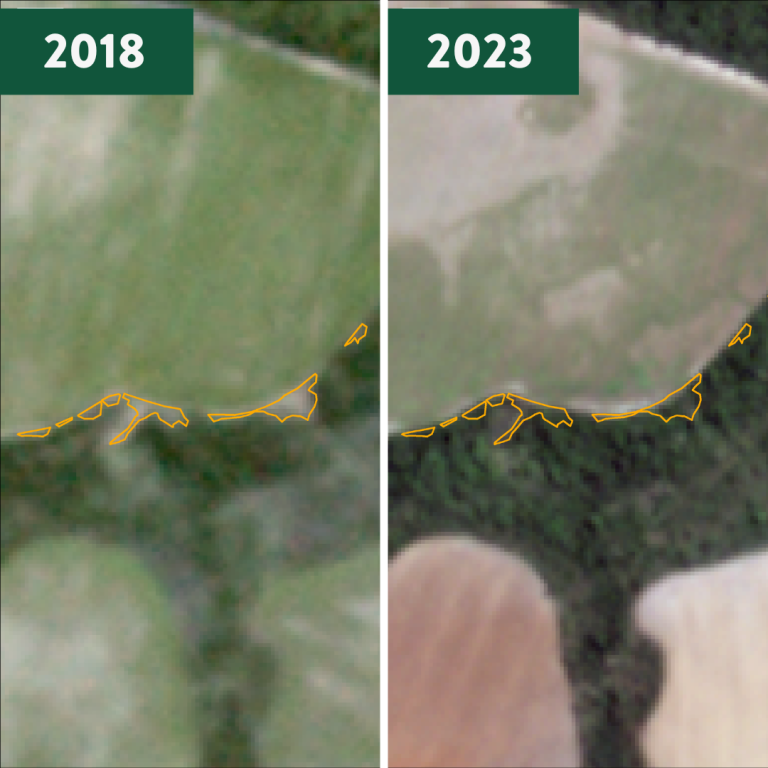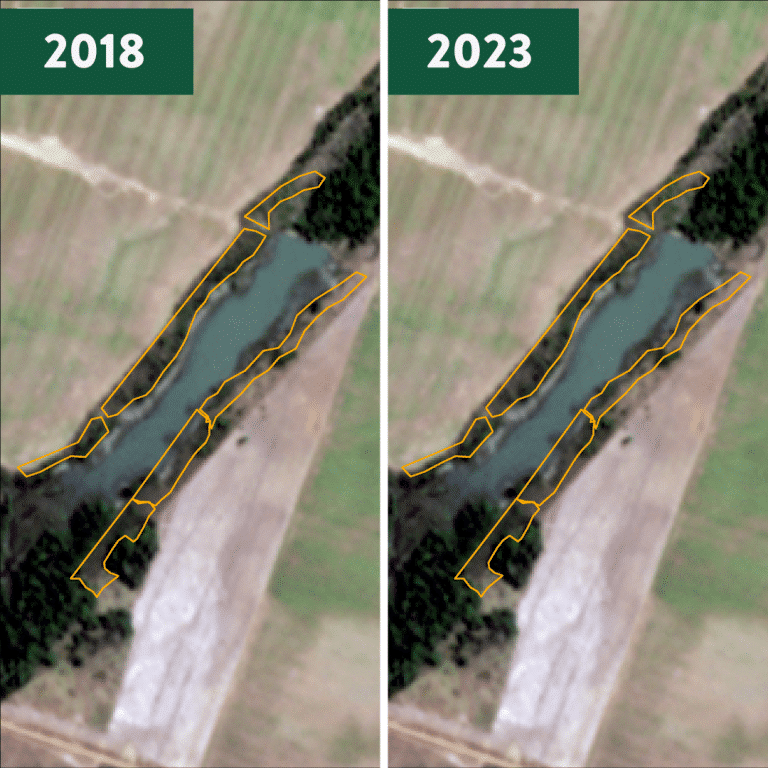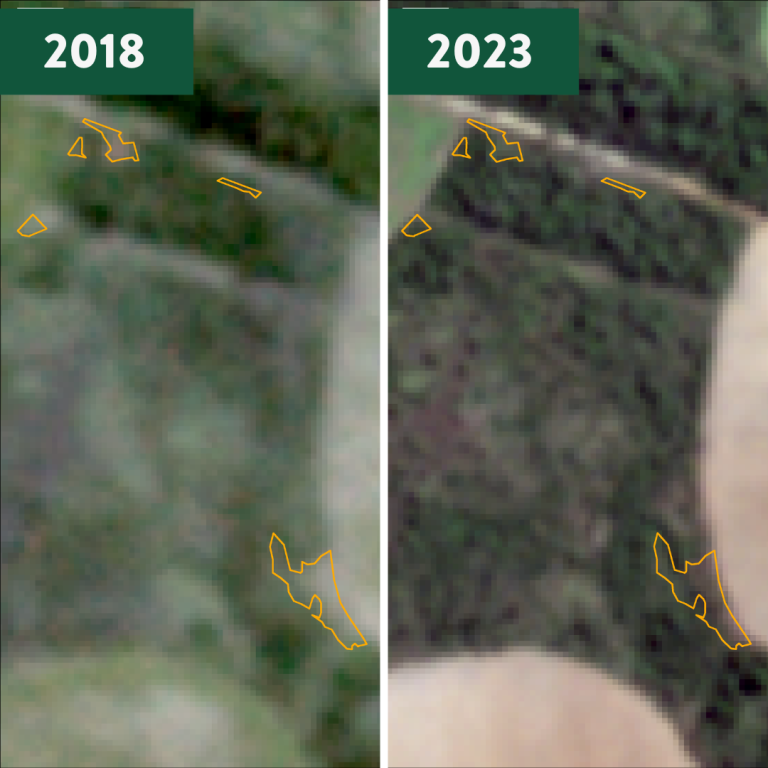 In the images above, you can see the before and after of the areas where we worked in the early planting seasons. A significant difference is already noticeable, and the best part is that this is just the beginning. For the next few years, our goal is even more ambitious: we want to plant the first 2 million trees by 2026. Can you imagine witnessing this transformation on an even larger scale? We can't wait to show you! 
Step by step, we are bringing back the region's biodiversity and undertaking one of the planet's largest ecological restoration projects: the Araguaia Biodiversity Corridor. Support this project and help us build a better world for future generations! 
Would you like to join us in realizing one of the longest biodiversity corridors on Earth? Become one of the First 600 to join our mission of hope and action HERE.