We're a week away from Giving Day! We encourage you to participate in this culture of giving movement. 
Giving Tuesday is an initiative that aims to mobilize organizations and connect people to make impact towards the end of the year. And the Black Jaguar Foundation wants to make this edition the biggest.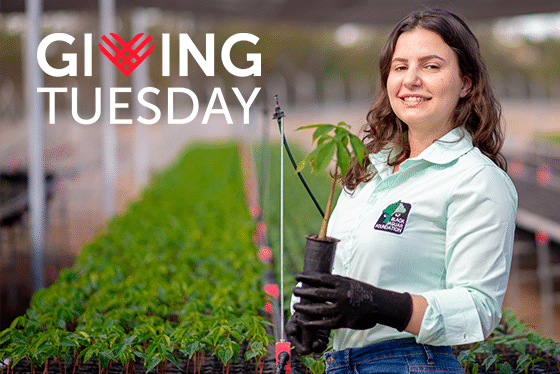 Black Jaguar Foundation & Giving Tuesday: Together for a more sustainable world!
Since you are the one who makes Giving Day happen, we want to ask for your help: be a part of this initiative! You and your company can contribute to the Araguaia Biodiversity Corridor in various ways: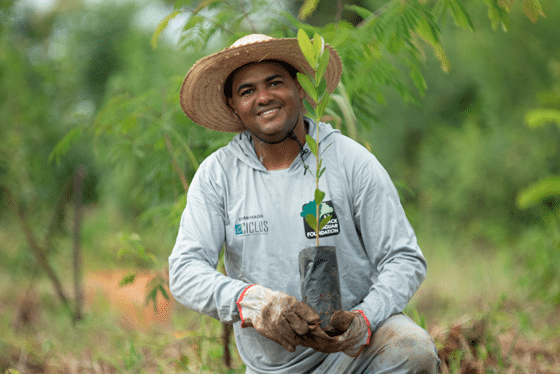 Learn more about the Araguaia Biodiversity Corridor
Black Jaguar, along with farmers and local communities in the Araguaia region, is realizing one of the largest ecological restoration projects on Earth. By recovering degraded areas, we are creating an ecological corridor along the Araguaia River to bring back the biodiversity of the Amazon Rainforest and the Cerrado savanna. 

Our project is ambitious; we aim to plant around 1.7 billion trees in 1 million hectares over the next 20 years. Currently, we have more than 25 partner landowners, and we've already planted the first 700,000 trees. 
The initial years were full of learning, and now it's time to expand our operations. In the next two years, we will complete the first 2 million trees planted. But we can't do this alone! That's why we are building an even stronger community of supporters, including companies, organizations, volunteers, and advocates. 
Giving Day is the perfect opportunity to strengthen this community even further. Will you join us? Help promote the Araguaia Biodiversity Corridor! 
Would you like to join us in realizing one of the longest biodiversity corridors on Earth? Become one of the First 600 to join our mission of hope and action HERE.