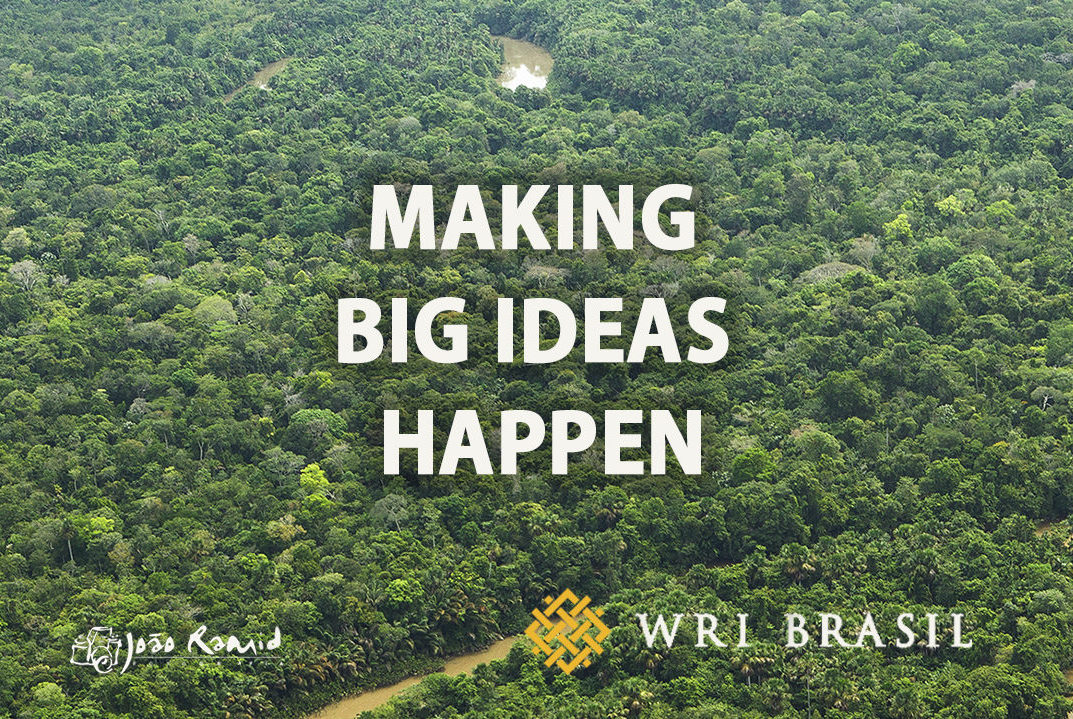 The BJF is honored to announce its new institutional partner in Brazil: WRI Brasil. With their slogan 'Making big ideas happen,' the WRI Brasil is part of the World Resources Institute, a global research organization active in more than 50 countries. Their more than 700 experts work together with leaders worldwide to sustain the world's natural resources.
WRI Brasil is working with local leaders to protect the environment and to create solutions that contribute to Brazil's prosperity in an inclusive and sustainable manner. The partnership establishes the start of a collaboration between the BJF and WRI Brasil in order to increase the restoration opportunities along the Araguaia Corridor zone. Together, they will also explore ways of cooperating to bid together (and other organizations) for large tenders for restoration projects in the Corridor Zone.

The BJF and WRI Brasil have the common goal of implementing innovative and sustainable solutions that can improve the negative effects of climate change. At the SER Congress last year, first contacts were made with Mr. Miguel Calmon, Forests Director at WRI Brasil. With his vast experience in global environmental projects and drive to make things happen, Mr. Calmon brings vital skills, know-how and inspiration to the recently signed partnership.