With the rainy season approaching fast, we have intensified seedling production in our large new nursery!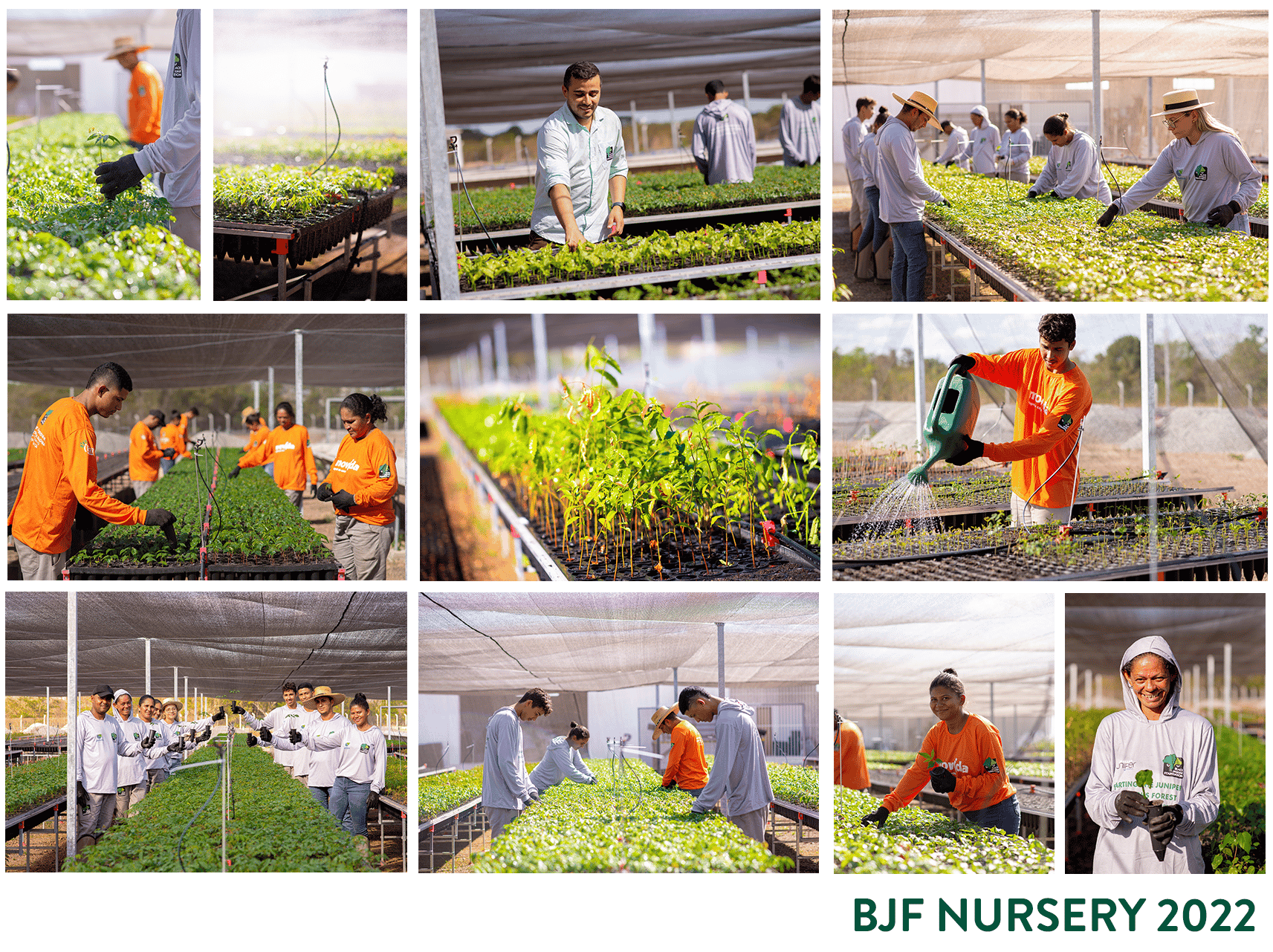 During the past weeks, we have germinated many different species, and are happy to announce that the seeds we sowed between June and July have already grown enough to be transported to the next phase of the seedling production process. These seedlings have just moved to our open sun site area, so that they can get used to field conditions and become resilient trees. 
Watch our forest engineer Dimitrio Schievenin explain our seedling production process
In this first stage, the focus is on the production of species that are able to grow in periodically flooded regions. For this reason, we are focussing our production on species with these characteristics, including ingá, guarandi and jequitibá vermelho, among others.  
These species will become part of the first stage of our planting season, which will begin in October. Nevertheless, our second batch of seedlings will include a wider range of species that are native to the region.  
While the seeds develop, the seedlings that were sowed by our nursery team between June and July have already grown enough to move from our covered, inside nursery, to the open sun site areas. In this stage,  which is often referred to as acclimatisation, they are exposed to field conditions so that they can become resilient and grow.  
These seedlings will be planted in our restoration sites between October and November. We are very excited to see so many of our seedlings grow into healthy forests in the Araguaia Biodiversity Corridor! 
Moving towards more sustainable seedling production
At  the Black Jaguar Foundation, we strive to be as environmentally conscious as possible while carrying out our ecological restoration methods!
One of our most recent developments has been adjusting the way we grow and transport seedlings. Instead of using plastic bags, the BJF team now uses re-usable tubes.  
 One of the biggest benefits of this is the fact the these tubes can be reused with each poduction cycle – for up to 10 years. 
Another benefit is that these tubes take up a lot less space, which allows us to produce more seedlings in our nursery, using less soil. In other words, more seedlings for the coming planting season!  
All of these updates, together with our ever-increasing work rhythm, indicate that the coming months will be full of wonderful achievements. None of this would be possible without your support, so thank you! We hope you continue following our journey of ecological restoration.