After preparing the soil in most of our partner farms, the time has come to intensify planting in our restoration sites!
Since October, our team has been working hard to reach this moment. Soil preparation is a very important stage in the BJF cycle of ecological restoration. Invasive grasses in the restoration sites must be removed to prevent these from competing with the seedling and enable healthy trees to grow.
It is vital for the soil to be in ideal conditions for the planting of seedlings and direct seeding – which will be the focus of our operations for the next few months!
A closer look at what is happening on the ground…
The pictures above show semi-mechanized tree planting, a technique used to facilitate and speed up the process of ecological restoration. This is a technique that we have recently started using in our restoration sites at the Anaja farm.
Ecological restoration in our other partner farms
In all of our other active restoration sites, the BJF team has been very busy preparing the soil and digging many different holes, spaced at 2 meters apart on all sides, that are eagerly waiting for trees to be planted!
Given the rainy season, many of our restoration sites have flooded and the BJF team is focusing on carrying out ecological restoration in areas that are still dry first. The reason for this is that these areas will still receive rain, so we can save flooded areas for when we are closer to the dry season.
Watch our Field Operations Coordinator Tainan Balestrin explain the work being done on the ground in the video below:
Direct seeding is often used by our field team. The process consists of placing seeds of different species directly in the soil. Have a look at direct seeding in one of our partner farms below. You can already see some growing jatobá seedlings after just four weeks of sowing!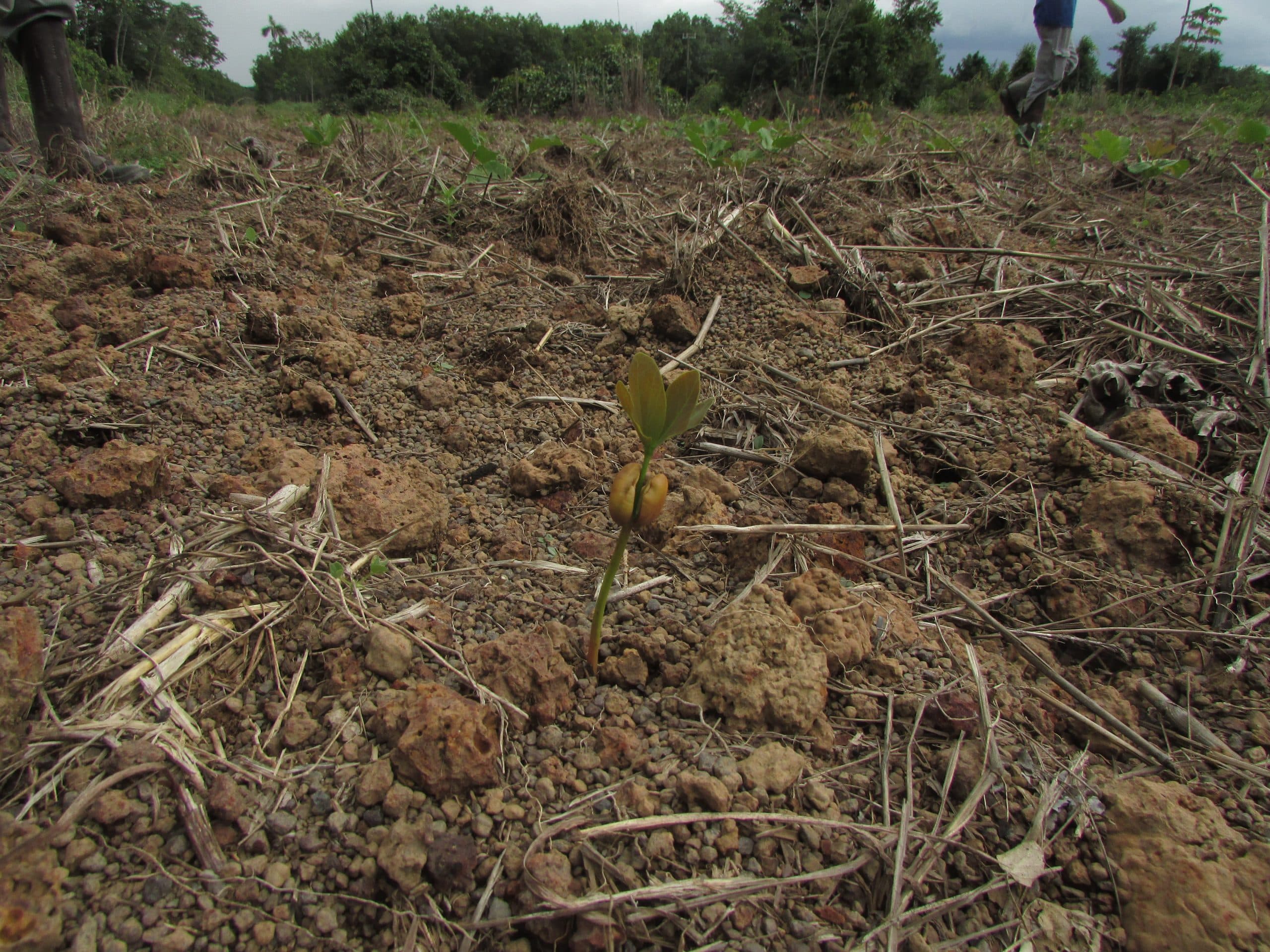 Before direct seeding can take place, the seeds have to be mixed. This mixture is what we call muvuca. Recently, our team prepared over 3 tons of muvuca – with more than 50 species of native seeds! Have a look at them below: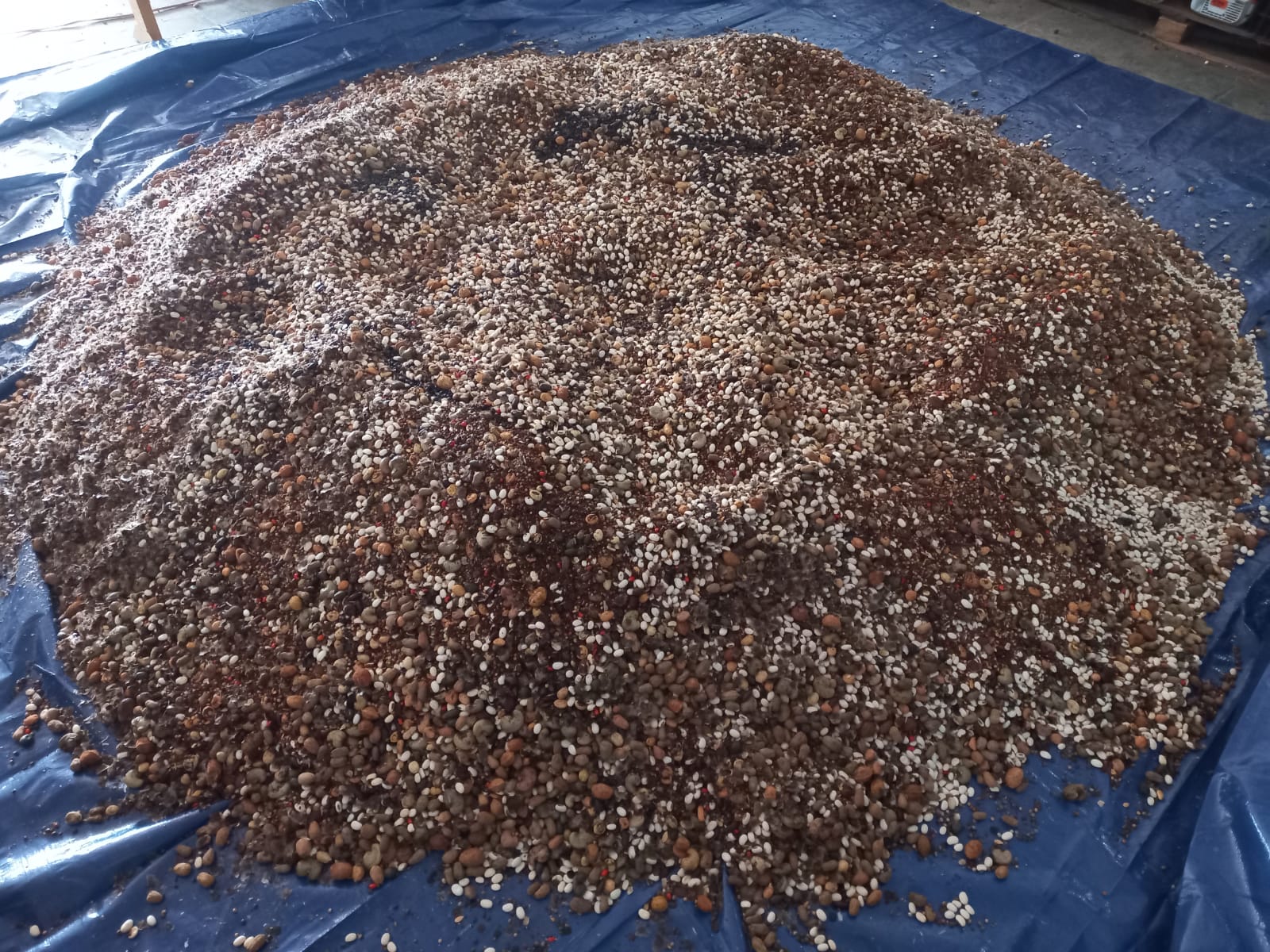 As we often say here at the BJF, ecological restoration is a lot more than planting trees. At the same time, we are also carrying out maintenance activities in our restored restored areas and already planning for the next planting season!