Kienbaum and the Black Jaguar Foundation have been working together to make a positive impact since 2009!
Kienbaum believes in "turning potential into progress" by creating the perfect match between professionals and organisations. Last year in December, the company started a wonderful new initiative to plant various trees per professional successfully placed in an organisation. 
So far, Kienbaum has already planted thousands of trees, alongside their other incredible contributions. We are very grateful for Kienbaum's continued support in realising the Araguaia Biodiversity Corridor – the longest nature corridor in South America!
Each new Kienbaum placement receives the following certificate, with an illustration of where their trees will be planted. The certificates are all carefully framed by the Kienbaum team: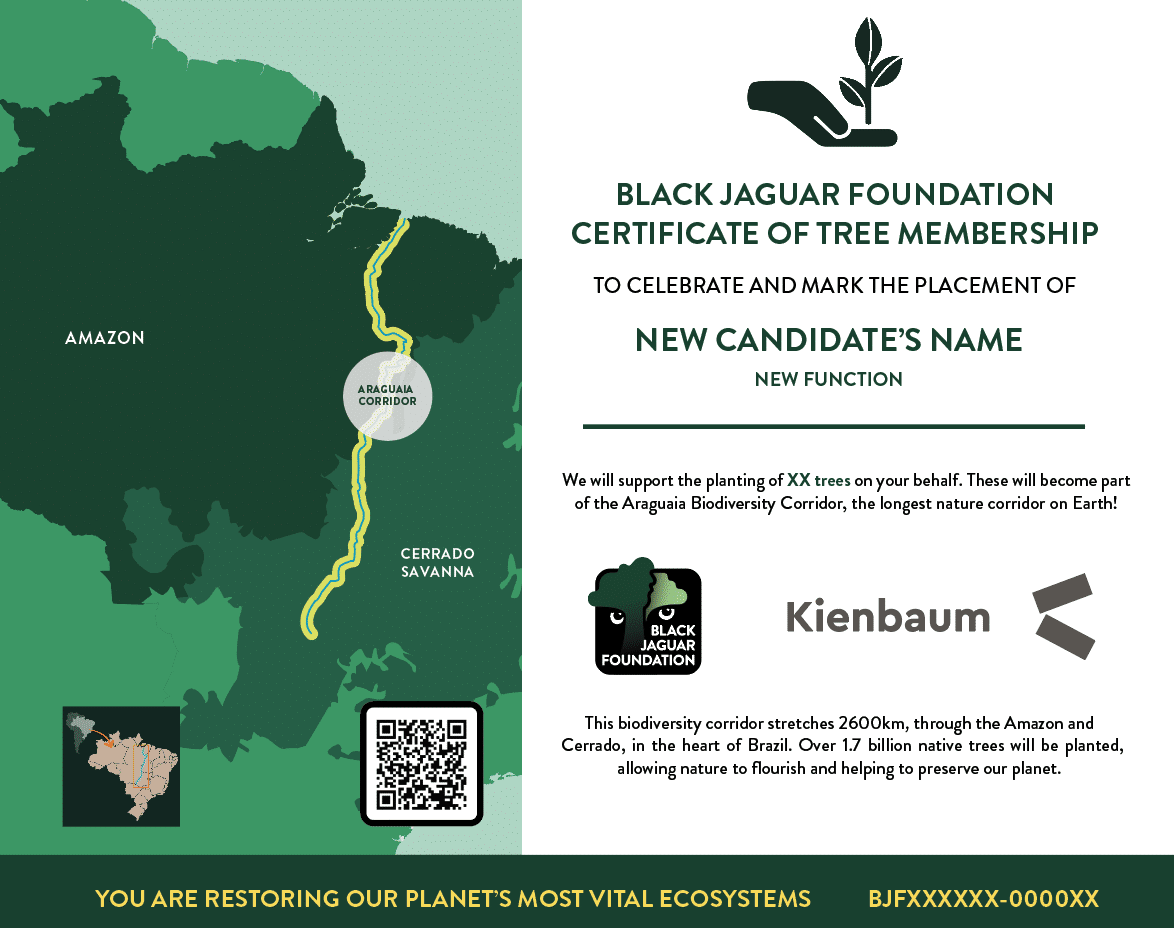 This is only their most recent initiative! Over the years, Kienbaum has planted many trees during conferences, birthdays, special holidays, and so much more. Have a look at the video testimonial below where Kienbaum's Managing Director, Hans Jonkers explains Kienbaum's relationship with the Black Jaguar Foundation, and find out more about our journey together.
Kienbaum is a part of our "The First 600" community, which refers to the First 600 sponsors to contribute to the realisation of the Araguaia Biodiversity Corridor.
Would you like to join the Black Jaguar Foundation in realising the longest biodiversity Corridor on Earth, like Kienbaum is doing? Click the button below and find out how you can do so!