The Black Jaguar Foundation was featured on the homepage of Reuters! Have you already read the extensive article?
At the start of this month, Reuters published a Special Report on the challenges of restoring the Amazon.We are very honoured that we have been selected for the investigative report, among the two leading organisations in Brazil carrying out ecological restoration.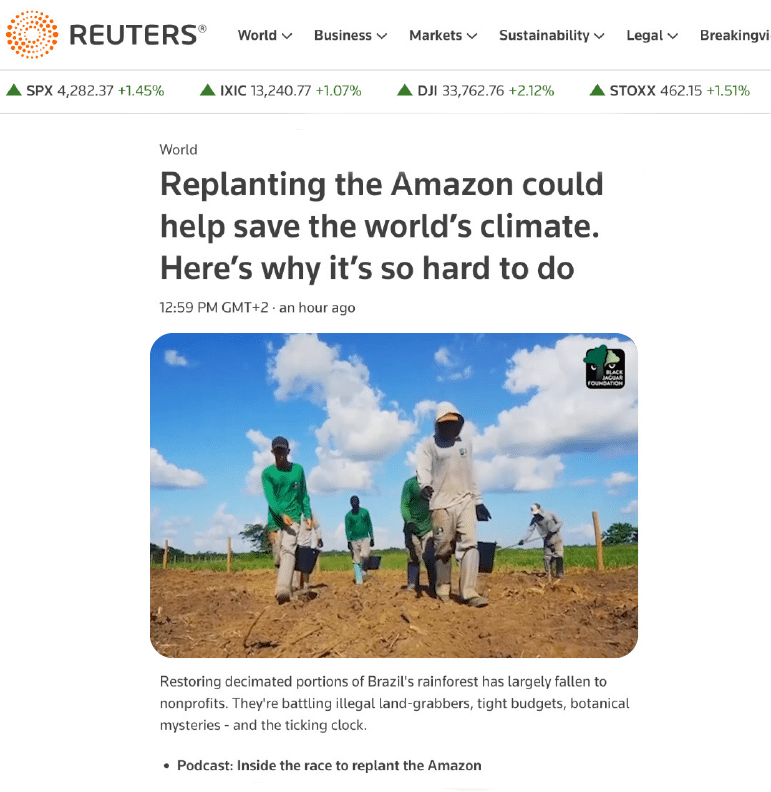 Besides the hard challenges voiced throughout the article, we also believe in opportunities. At Black Jaguar Foundation we focus on how we can, and are making the difference together with the local farmers.
Bringing back biodiversity, water, jobs, healthy soils, hope!, win-win partnership with farmers, to fight the climate crisis in two of the most vital ecosystems on Earth.
The video coverage of the article has already been aired in a message of hope on several news channels in Europe and the USA this week.
We are looking forward to your feedback and ever ongoing support. Thank you for being with us and continuing to support us…to make the impossible possible. Creating a positive impact for all future generations … together!