Planting season is almost over but we still have more updates coming your way. These 60,000 trees have been planted at our partner farms in the Santana do Araguaia region and are all part of our first million trees with Movida and One Tree Planted!
To celebrate our monumental partnership with One Tree Planted, Project manager Alaine Ball from OTP visited the project at the start of February to see the restoration sites, and get to know the landowners and the city of Santana do Araguaia. We hope this is just the start of a beautiful partnership working to restore our most vital ecosystems!
During the next planting season, we'll be completing our first million trees and starting to plant our second million!
Alaine Ball, Project Manager OTP, planting seedling, Feb 2021.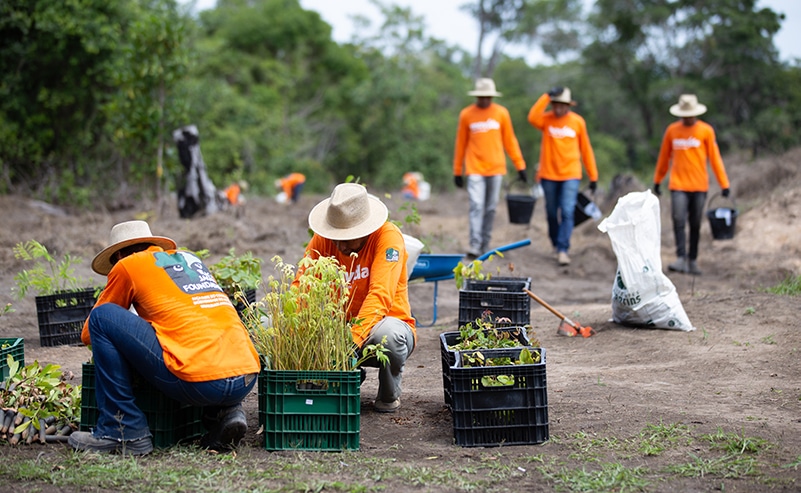 This season, however, has not been without its challenges! It's been dryer than usual which caused a temporary pause in our planting in December. Luckily our field team is always finding new technologies and ways to adapt, and with the use of a water-retaining polymer, we were able to continue planting. This polymer is added to the soil before planting and means that water stays available in the soil for longer. Thanks to this polymer our planting season has continued and we'll reach this season's target of 80,000 trees!
These droughts are a clear sign of our changing climate and another reason why reforestation work is more crucial than ever!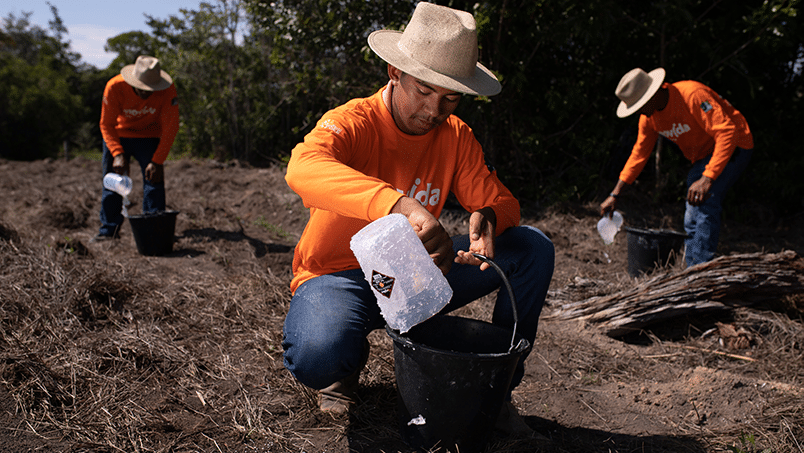 Planting team adding the water-retaining polymer to the soil before planting. Making water available in the soil for longer.
We're happy to see more awareness around the challenges and hopes for restoration work. With increasingly uncertain weather conditions, we need your support more than ever to have the capacity to continue to adapt and grow!
Read the full article on how droughts are affecting restoration work in Nature Today >>>