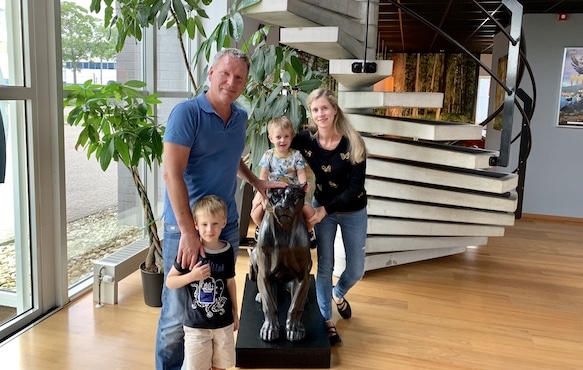 "A nation that destroys its soils destroys itself." – Franklin D. Roosevelt
Hans van Hoof has held senior positions at various European financial institutions, including PVF Pension Funds, Paribas Capital Markets and Bankers Trust. His roles during the past 22 years include Senior Portfolio Manager, Senior Risk Manager, Deputy Head of Global Equity Derivatives, Managing Director responsible for M&A arbitrage, derivatives arbitrage and venture capital investments.

Through his Charitable Trust, Hans' contributions as a donor and supporter have been paramount to the Black Jaguar Foundation. VH Charitable Trust is active in making grants to charities for the improvement of education for children in undeveloped countries. Other then that the trust makes grants to nonprofit organizations active in community development and mostly in the field of nature conservation to create positive environmental impact, such as the BJF.