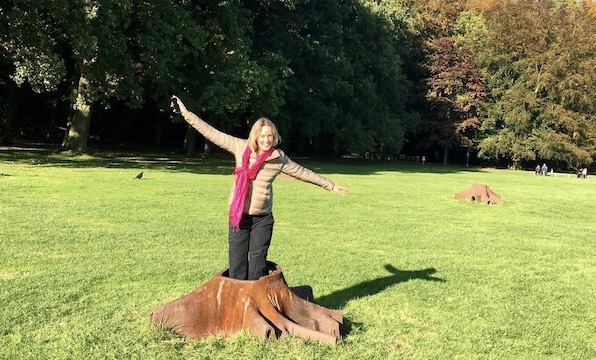 "The team of the BJF and their dedication is a great source of inspiration to me"
Following a long international career in (financial) journalism and as a UK and Ireland correspondent in London, I switched my attention to how access to finance, knowledge and skills can promote entrepreneurship and development in less developed countries. Be it in healthcare, education, agriculture or conservation.
Instead of 'chasing' stories, I'm now using my analytical and storytelling skills and network to mobilize talent and money to help fund impact ventures and projects, big and small, that create opportunities to the people who need it the most or protect our planet.
Since nature can't speak for itself, it has always seemed to me that its conservation is the cause that I should support the most. Growing up in a village surrounded by farmland and forests, I loved the smell of the woods. With the help of my granddad, a gardener, we grew our own vegetables. Mad about animals, especially cats, I wanted to be the director of an animal refuge. No wonder that I was interested in the BJF. But more so, because it is a project with a heart and soul.
I'm a strong believer in Gandhi's adage that if you want to change the world, start with yourself. And every little bit matters. To me, the BJF team is the epitome of dedication to doing what is in their power to help change the world and inspire many others to join them in their mission. Yes, they are very professional and focused, but they are also great fun to work with and their enthusiasm is infectious. That is why I like to help out when they need to submit a large donor proposal. I promote the BJF wherever I can.