Seed collection is a vital step for ecological restoration in the processes conducted by the BJF. It guarantees the supply of seeds both for the nursery and for the direct seeding restoration technique.
The first step is to analyze the region's native vegetation, identify the species present and their ecological behavior. Which species grow faster? What species participate in community restructuring after any disturbance (such as falling trees after windstorms or fires)? When we know the species, we can look for additional information in specialized literature.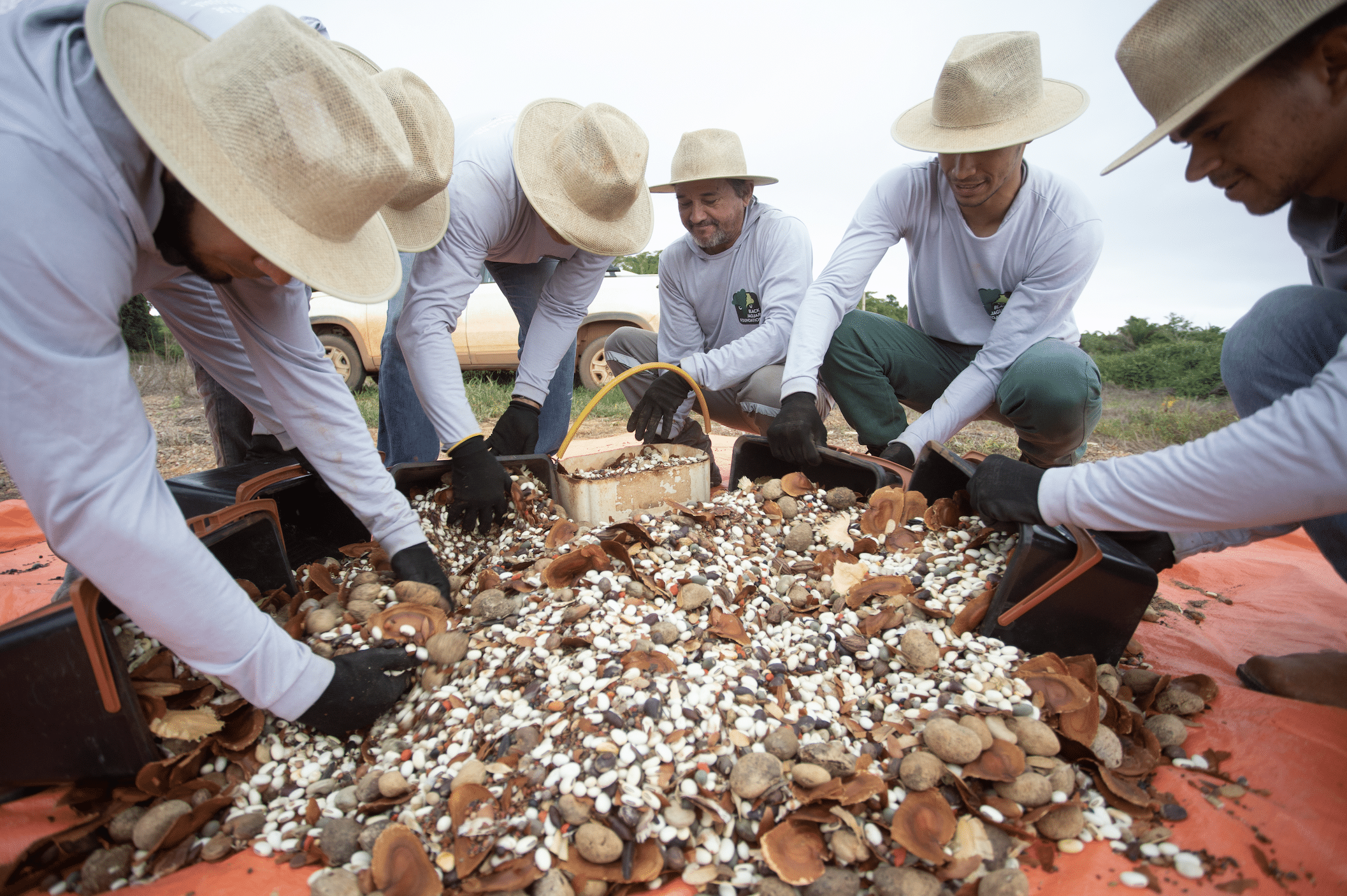 With this knowledge, it is possible to determine the phenology of each spacies, that is, the time of year when fruits and seeds are produced.
In a new field trip, we identify the healthiest individuals of each species, collect their geographic coordinates and general characteristics. It is important to have a minimum number of individuals to guarantee the genetic diversity of our seeds.
Thus, the seeds are collected from those cataloged individuals, always considering that we cannot collect all the seeds, so as not to compromise the reproduction of the trees.
The seeds thus harvested are processed and sent for storage or sowing.
Carlos Silva from Fazenda Santa Fe talks about the importance of the seed collection process: