Black Jaguar Foundation and Scelta Mushrooms have renewed their partnership for the eighth consecutive year! 
Since the beginning of our activities in 2015, Scelta Mushrooms, one of the world's largest mushroom producers,  has been a loyal partner of the Black Jaguar Foundation. Notably, Jan Klerken, the company's founder and current Ambassador, planted one of the first trees of the project and also introduced us to many other partners, paving the path of our success.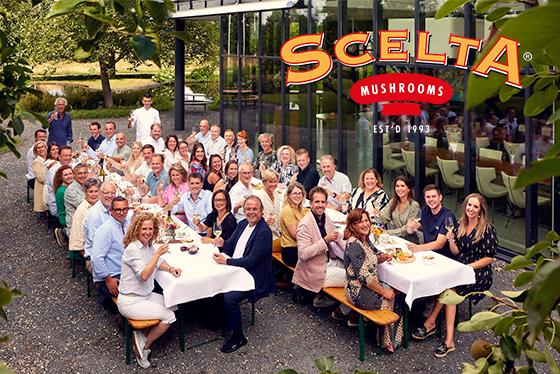 Scelta Mushrooms: producing mushrooms with quality and sustainability
For the past 30 years, Scelta Mushrooms has been producing high-quality mushrooms for companies in the food industry worldwide. Sustainability is one of the company's core values. Scelta aims to make mushroom-based food products that are tastier, healthier, and more sustainable. 
Recently, Scelta developed an innovative line of mushroom-based products, including supplements that boost the immune system, natural alternatives to artificially produced flavor enhancers, and substances rich in vitamin D! 
Learn more about how Scelta Mushrooms is driving innovation in the mushroom industry on their website. 
Black Jaguar Foundation & Scelta Mushrooms
Concern for sustainability is what brought Scelta Mushrooms and the Black Jaguar Foundation together. According to Jan Klerken, "our success would not be possible without Mother Nature, so we treat the land with respect in our processes. We hope that our partnership with Black Jaguar encourages others to join this wonderful initiative." 
If your company, like Scelta Mushrooms, cares about sustainability on our planet, contact us and join our mission. Together, we are much stronger! 
Would you like to join us in realizing one of the longest biodiversity corridors on Earth? Become one of the First 600 to join our mission of hope and action HERE.