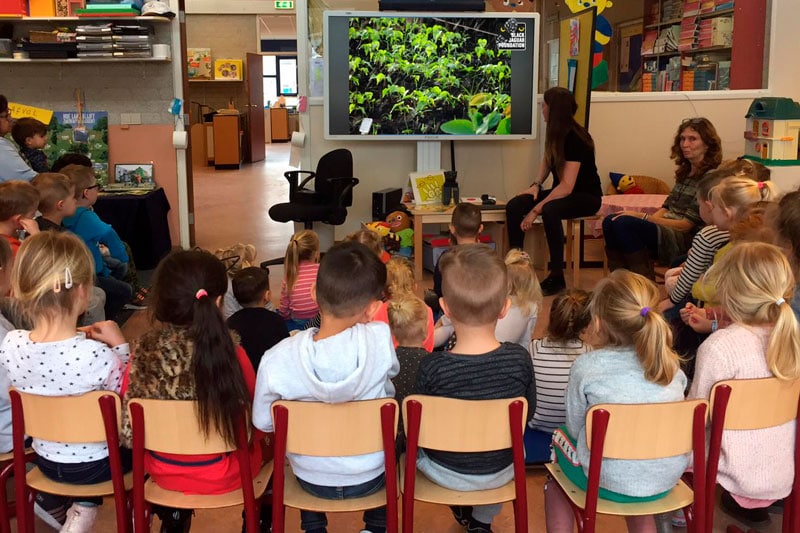 We are very impressed by the pupils of the Geert Groote school in Dordrecht. As part of a three week interactive project the students have learnt about our grand mission and raised funds to support the BJF. The focus for their project was a "livable world" and the children worked on collecting plastic bottles.
The proceeds from this bottle collection went towards the BJF. Our Community Outreach Coordinator, Joel Boele, was a guest speaker at the school, where she used to also be a student. She presented our mission to the children and was very impressed by how impassioned and knowledgeable they were on the subject of climate and environmental degradation.
Thank you, Geert Groote school, for your mighty supporting of our project!