March saw the end of another successful planting season in Brazil. You'll be pleased to know that we managed to complete our planting work before Covid-19 measures were put in place. In total over 76,000 trees have now been planted!
This number is set to increase drastically once natural regeneration plays its part! This is the process by which seeds of trees in the restoration sites are carried by the wind and animals to other areas. There they establish themselves if the environment is suitable and conducive to their growth. Leading to the natural restoration of the site.
As the planted trees grow, they absorb carbon dioxide, promote nutrient cycling in the soil, shelter animals and create the ideal conditions for the establishment of new plants, increasing local biodiversity. By carefully planning which trees are planted and where, we act as a stimulus for nature to flourish.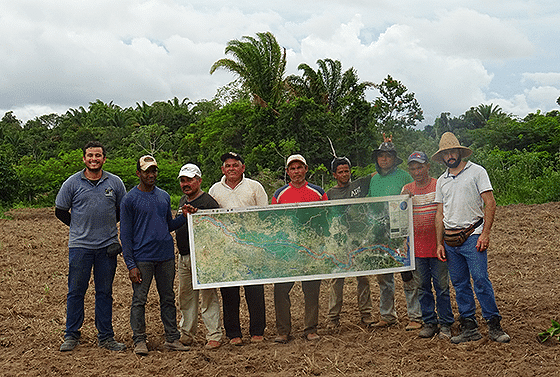 Part of the team that helped with this season's planting. On this day the team were carrying out the direct seeding method.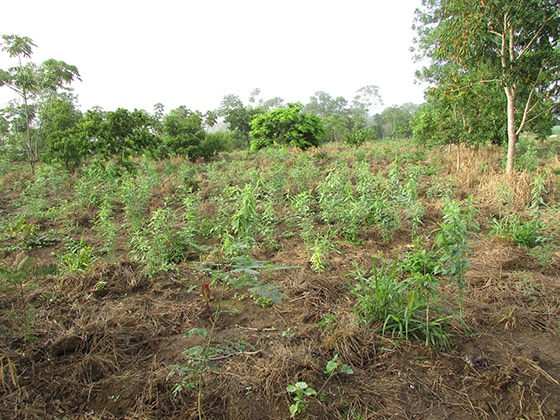 Small trees planted this season (2020).
Last year we saw a 90% survival rate our seedlings, well above the expected average of 70% for this type of planting. Now, we are excited to see this latest round of young trees begin to flourish in their new home. In the coming months and years these trees will be monitored and maintained by our field team. This means bi-yearly checks for 3, 10, and 20-year reviews, to ensure the best chance of survival. From this process, we are also able to evaluate and modify our field processes.
Each year we learn more about the particularities of the planting sites. Adapting and making improvements for the following season. When the rains return later this year, we will once again be ready to plant, taking with us all the knowledge of the previous years. Each tree planted represents months of hard work from our dedicated team, both in the field and those in support, across the world. But ultimately, this is made possible because of your support. This is just the beginning…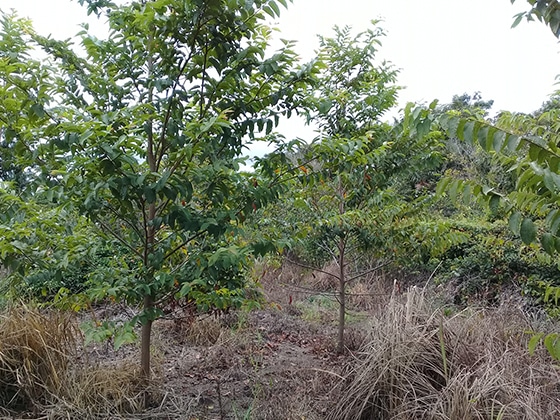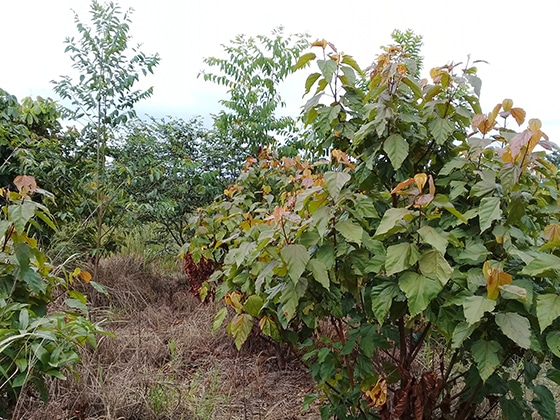 Trees of one year old, planted in 2019.