Good nutrition is a key ingredient to child development. Sjoerd van Schaaijk and his wife Inge, owners of the Smikkels company, are very much aware of the importance of feeding young children frequently, with nutrient-dense meals including a variety of food groups. It all started about 14 years ago – when they first started feeding their own twin children their first solid foods. A lot of time was spent in the kitchen on Sunday mornings, with pans full of potatoes, pasta, rice and many different vegetables, which they would later put in small containers and store in the freezer. As their children discovered new flavours and textures, so did Sjoerd and Inge! All these recipes were collected on Smikkels.nl and shared with everyone who also prefers to make their own meal for their little ones.
Last year, Inge and Sjoerd took the next step by designing a collection of fun sustainable products that match the audience of Smikkels.nl with a focus on food and travel!
Smikkels: proud BJF partner
Smikkels is driven to contribute to a healthier planet for our future generations and that's why they are proud partners of the Black Jaguar Foundation. Have a look at some of their packaged products below, which proudly display our logo!
With sustainability and durability being core elements to Smikkels as a company, they place great importance in ensuring that their products are made with more eco-friendly materials like stainless steel, wood, silicone, bio cotton, and recycled pet bottles. Smikkels also avoids plastics in their packaging.
Commitment to the BJF: Long-time friends
Many moons ago, Smikkels founder Sjoerd van Schaaijk helped design and create our website, so that out initiator Ben Valks could share his mission to restore the Araguaia Biodiversity Corridor with the world.
Two years ago, Sjoerd also helped us design the new BJF logo!  We are incredibly happy with our logo and would like to take this opportunity to once again thank its incredibly skilled designer for dedicating so much time to help us realize our mission of hope and action.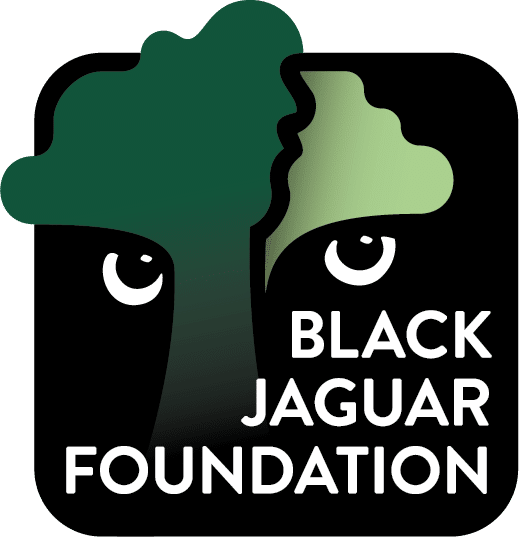 When the BJF first started, our mission was motivated by the drastic destruction of the habitat which over 3 million known animal species, including the Black Jaguar, call home. One of our main goals is to focus on environmental regeneration, instead of destruction. That's part of what the logo that Sjoerd designed transmits: a focus on bringing back new life.
Once again, a big thank you to Sjoerd and Inge for joining us on this journey to bring back biodiversity in the Araguaia Corridor connecting the Amazon rainforest and Cerrado Savana. We are excited to continue growing together!