The cost to plant a tree varies depending on multiple factors, primarily the location and type of techniques used. After all, the cost of a tree is much more than simply the price of a seed or seedling!
All of our work is in Brazil and takes place along the Araguaia Biodiversity Corridor, and we use a mixture of 5 restoration techniques, which are dependent on the area. We calculate that to complete every stage in the planting process, it will cost us €7 per tree. But what does this actually involve?
Let us tell you!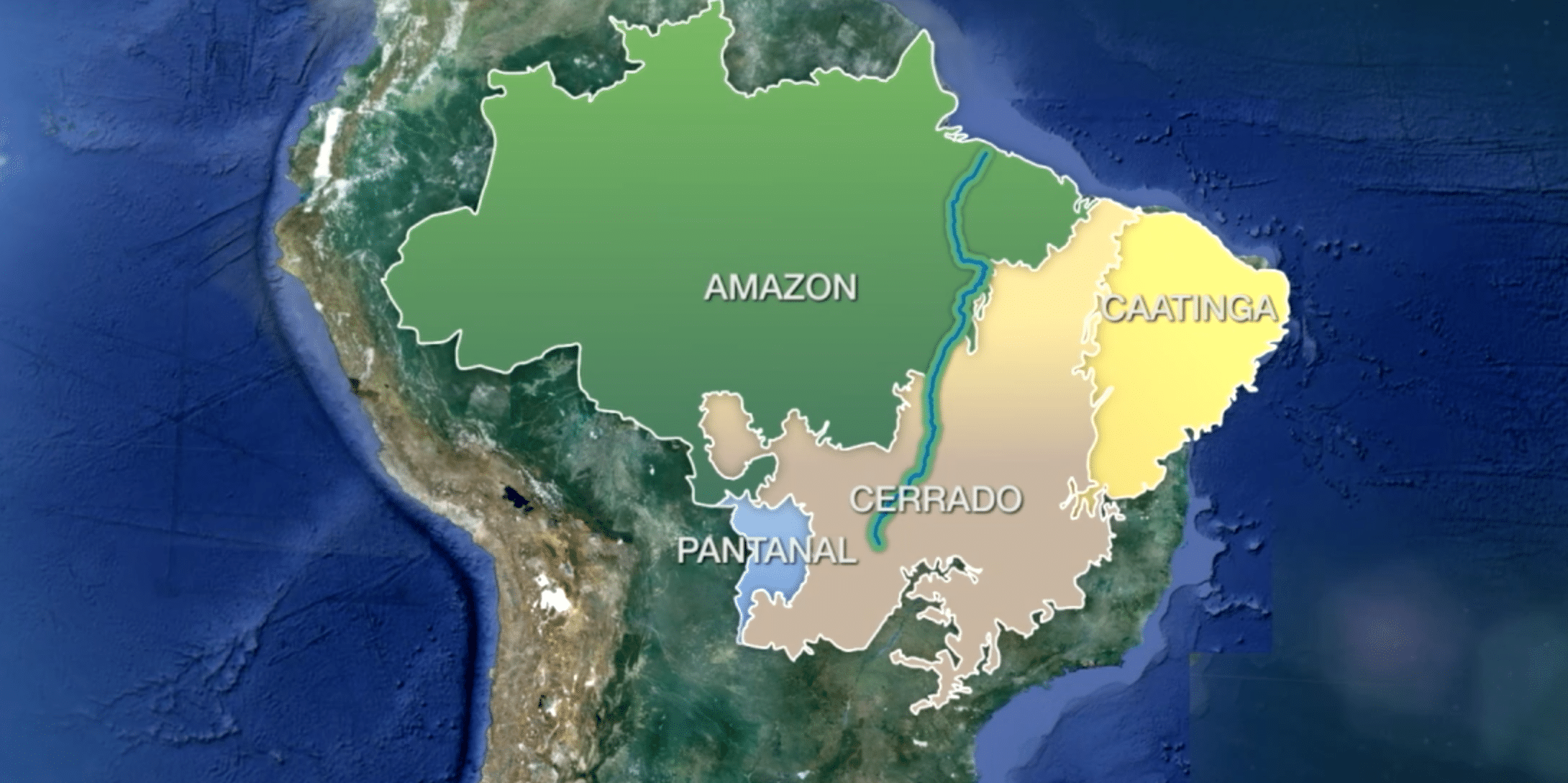 Map displaying the Araguaia Biodiversity Corridor region.
Community
It all starts with a community, and at the Black Jaguar Foundation we invest a lot in our community. We work in a unique way, we don't buy land, but instead partner with local farmers who have an environmental deficit. 
What is an environmental deficit I hear you ask? Under Brazilian environmental law, landowners must leave a percentage of their land to allow nature to return. Their environmental deficit is the shortfall of land that must yet be designated for nature, in order for farmers to meet this legal requirement.
So, in our project, farmers are our partners. In this partnership the farmer allows us to reforest their land, in return, they are able to comply with the legal regulations. Both they and the community also benefit from the restored ecosystem services. Such as improved soil quality, restored water supply, natural pest control, and so much more! Crucially, they are also playing an active role in changing the fate of our planet! They are our heroes! 
Environmental education and engagement workshops are also held by our team in the field, however these have had to be suspended to comply with Covid regulations. These teach about the benefits associated with restoring and preserving forests, building on the local knowledge to nurture the growing environmental consciousness in the region.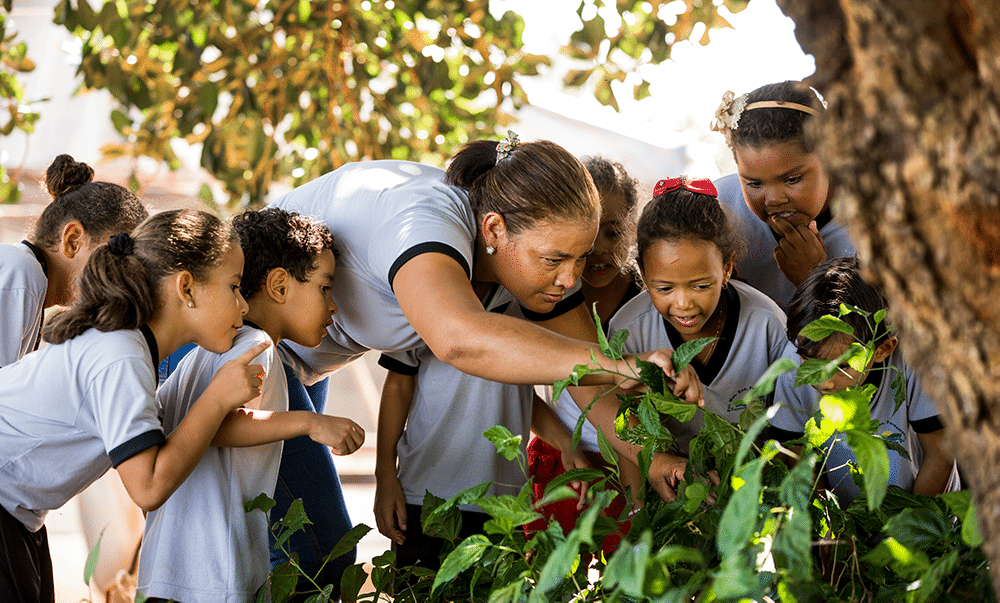 Research
Another stage that must happen before we plant is some crucial investigation. We must know what the original ecosystem looked like, as only then can we restore it. This is a crucial part of the process. The wrong trees will fail to bring the biodiversity of the region back. And that's what it's all about! At the Black Jaguar Foundation our first task was to extensively map the whole Araguaia corridor area, looking into the prior land use, the soil composition, the existing flora and fauna and much more. Carefully then devising a plan to re-create the ecosystem and restore it to its former glory.
Our research is ongoing and we are constantly learning and adapting our techniques and our approach.


Graphs showing the development of land use in the region, Araguaia Biodiversity Corridor Impact Study 2019-2020.
Planting
Now it's almost time to plant! First is the small matter of purchasing the seeds, building the nurseries and growing the seeds into healthy strong seedlings! Our team will then get to work preparing the land, this means constructing fences to prevent cattle grazing on the new trees, removing invasive grasses and controlling ant populations. A little fertilizer and then we're ready to plant! In some sites we plant seedlings and some we sow seeds. In some sites all we need to do is protect the area or boost the diversity of species and nature will do the rest.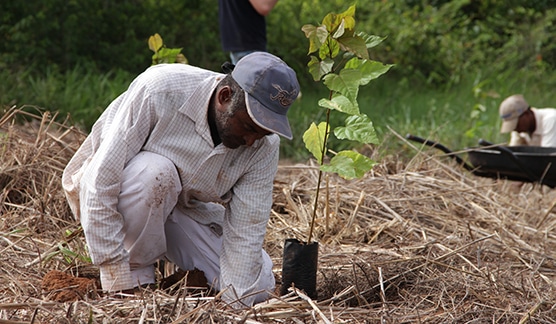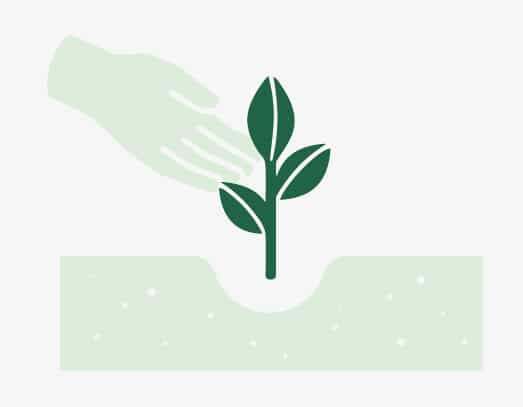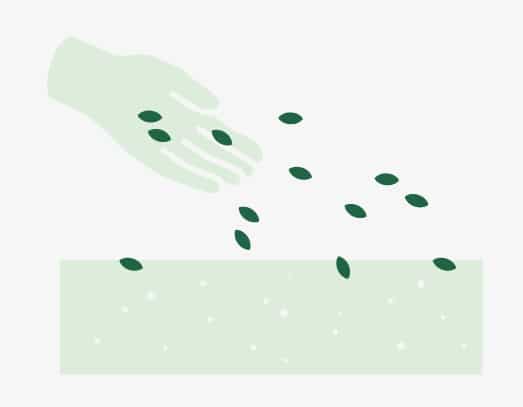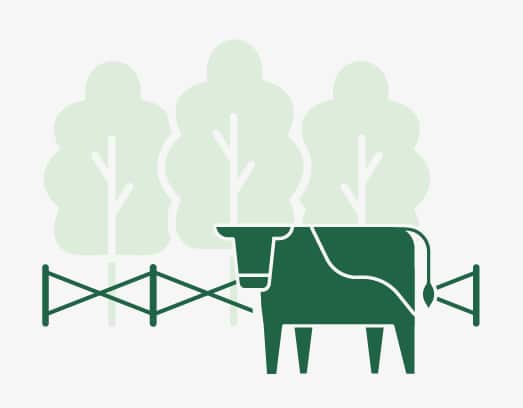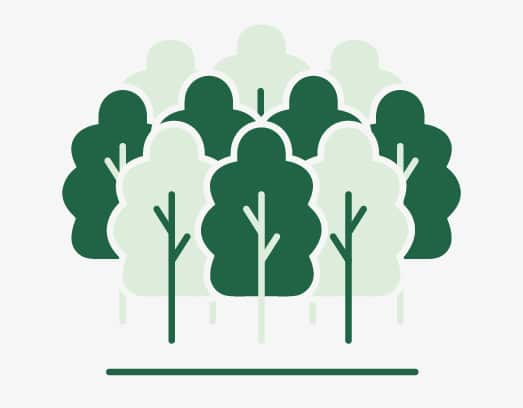 Monitoring & Maintenence
Your trees are now in the ground, then what? If absolutely everything goes according to plan we'll continue to monitor the restored forest and check its progress using a range of indicators, but no further interference will be needed. Sometimes however we may need to intervene and help the new forest along to make sure biodiversity is restored. This is why we conduct regular checks for 3 years. With subsequent checks at the 5, 10 and 20-year marks. 
So for just €7 we do all of this! Now that's good value for money!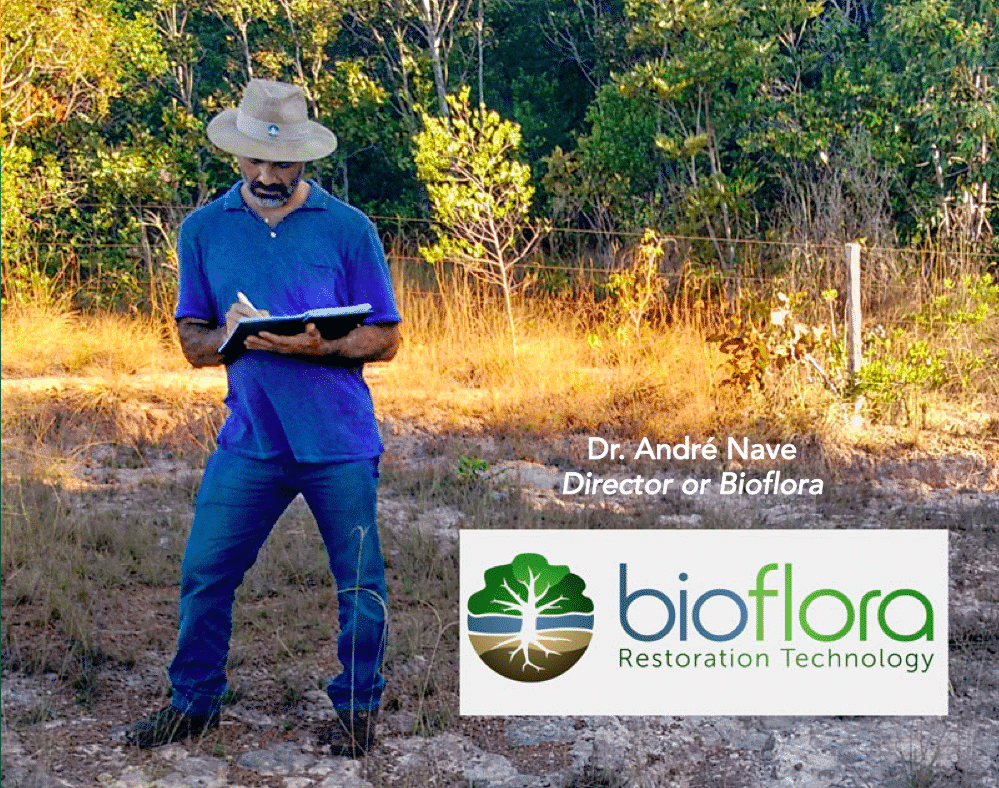 Establishing our official monitoring protocol with André Nave, Director of Bioflora, in the field.