Our latest planting season was full of achievements, challenges, and learning opportunities. With many positive results, we have selected some of our favourite highlights to share with you today!
Meet the Star of this Planting Season: the Sumaúma tree
Over the 2022-2023 planting season, the Black Jaguar Foundation team had the opportunity to plant the Sumaúma tree for the second time since the start of our ecological restoration efforts.
Its incredibly positive results have made it the star of this season and ensured that it will remain a key member of our operations for years to come! Sumaúma can grow incredibly fast and is one of the largest trees in the Amazon – able to reach up to 50 meters in height and 2 meters in diameter.
See its growth for yourself! The image below shows our field supervisor Taiwan next to 6 months young Sumaúma tree. Can you see that it is already bigger than him? We can't wait for our trees to get as big as the one on the image to the right…
We are excited to see these beautiful trees grow into healthy forests in the years to come!
The Sumaúma tree is considered a mother tree for "varzea" forests, which are often forests present along rivers that are susceptible to floods. This tree species is typically found in tropical regions and develops well under direct sunlight.
Despite the Sumaúma species' fast-growing nature, during its first 3 years of growth, it is still not very good at creating shade for ecological restoration. Therefore, we plant it together with species that can provide this shade early on, like the Cafezinho species. Creating shade is important because it causes the temperature of the soil to drop, which prevents invasive grasses from growing. These invasive grasses compete with the native trees that we plant and prevent them from growing. Therefore, by planting trees like Sumaúma together with other fast growing trees like Cafezinho, we are helping its growth and also ensuring greater biodiversity in the region! 
Scaling up on Natural Regeneration as a method of ecological restoration
30 of the many hectares planted this season were restored using natural regeneration. We hope to use this method much more in the future and take advantage of the full potential of the region.
Have a look at the video below, and understand how the BJF carries out natural regeneration:
The number of trees planted in this rainy season was higher than for any of our past rainy seasons yet. It is very exciting for us to see these numbers grow together with our operations and team!
Have a look at some of our youngest trees, planted in December last year: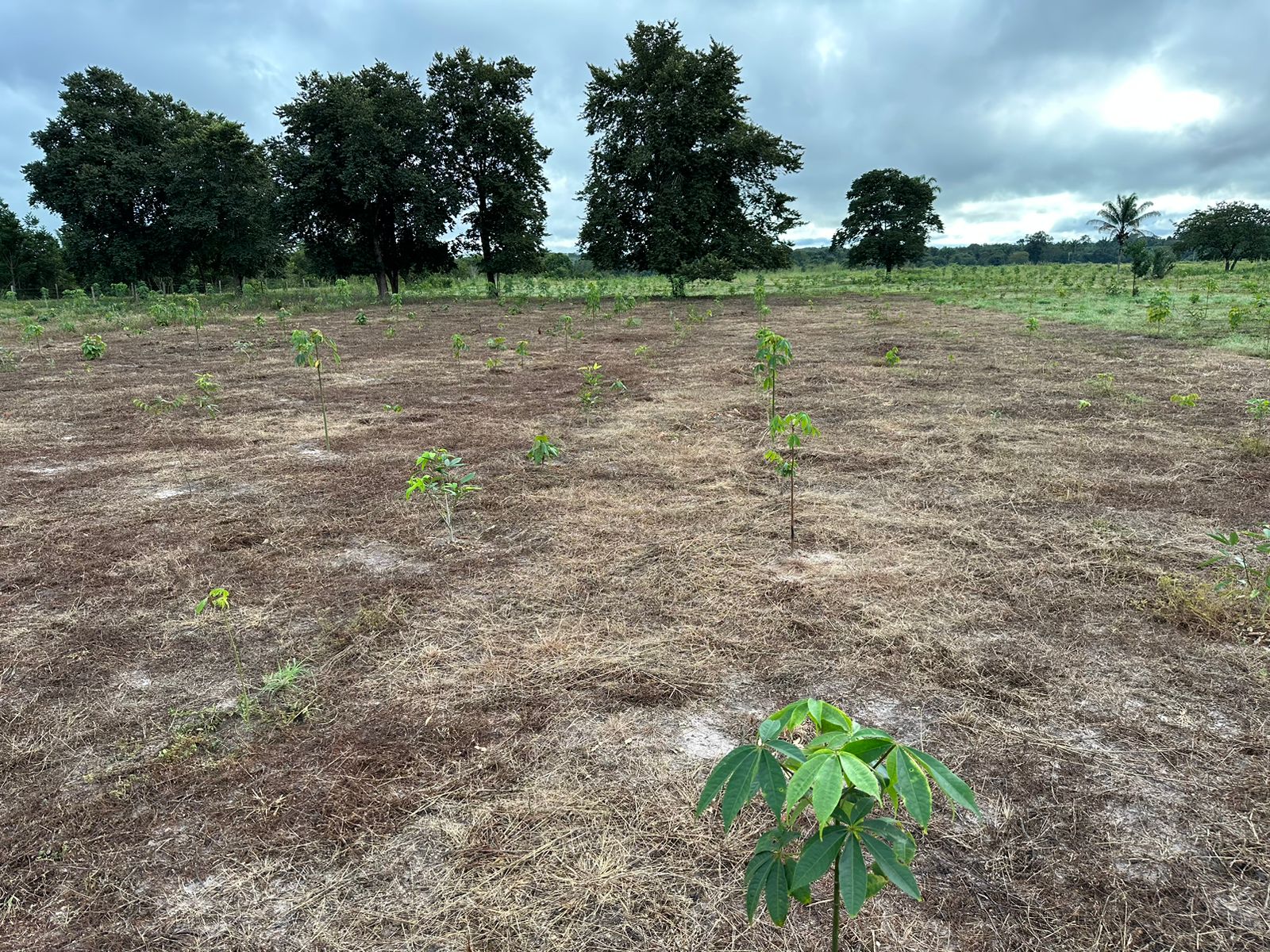 We have reached the end of the planting season and our field team will continue to carry out maintenance and monitoring activities for our planted seedlings! This means that you can expect many updates on the growth of our trees in the coming time – keep an eye on our social media channels.
The maintenance process in crucial is ensuring the health of our planted trees and involves the irrigation of areas where we planted trees during the last rainy season, and removing invasive grasses, among other activities.
For the next planting season…
We will continue to plant lots of Sumaúma trees together with many other species that are native to the Araguaia region.
The BJF team has already started defining the three clusters of farms where we will carry out ecological restoration during the 2023-2024 planting season. By working in clusters, we are able to define our plan the most efficient way, optimising our logistics and labour force.
Our achievements were made possible by the vital support of our BJF partners. Join us by becoming one of the First 600 sponsors to realise the Araguaia Biodiversity Corridor.