We are continuing our restoration efforts at full speed in 12 partner farms!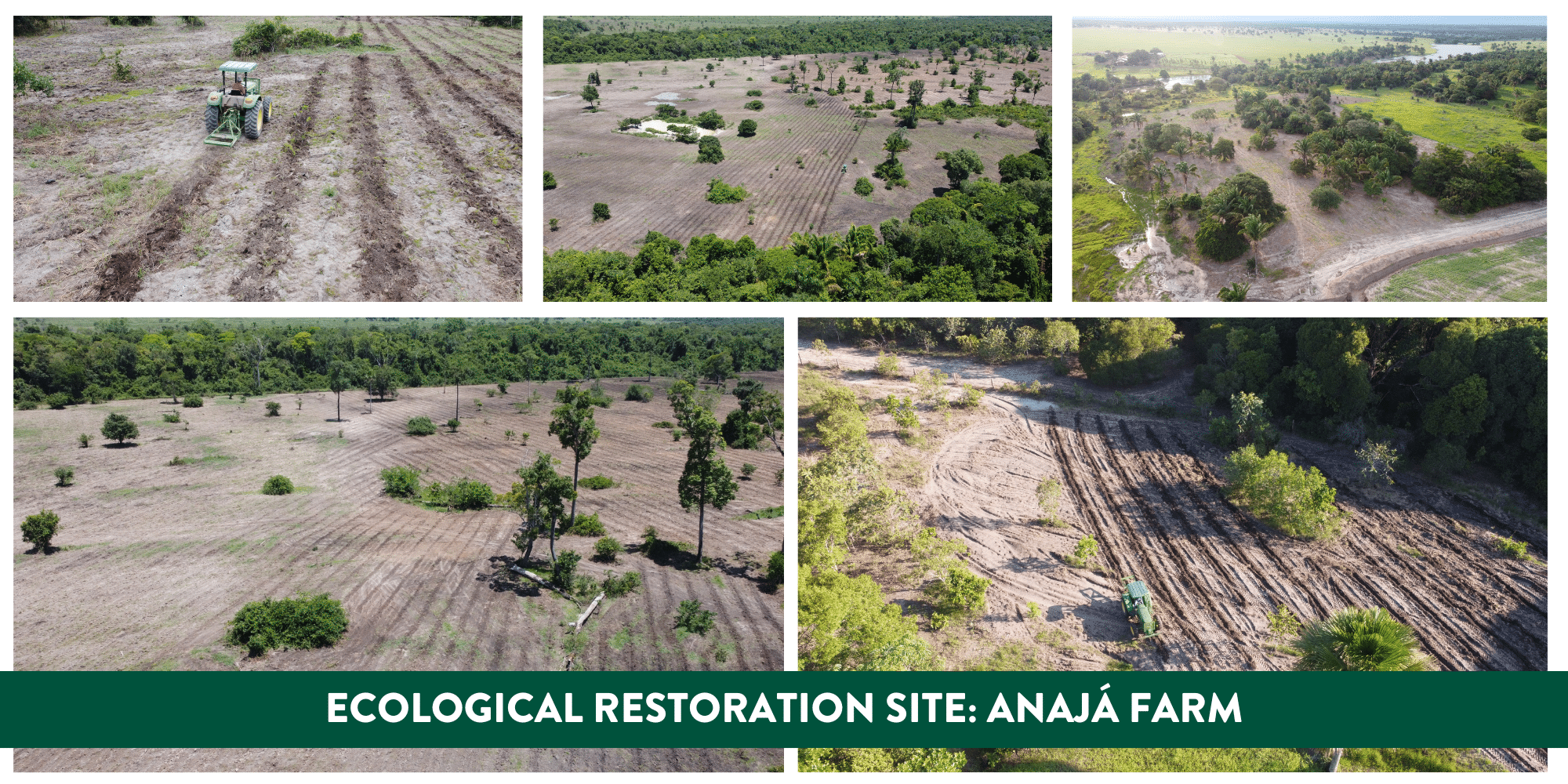 At the start of the month, we started operations in one of our largest restoration sites so far. The restoration area is located a bit further from the centre of Santana do Araguaia than our other registration sites and our field team has done their best to improve logistical operations and facilitate access to the farm. Despite the challenges, we are planting as much as possible during this rainy season.  
Given the distance of this recently operational site from our other areas, we built lodging facilities to keep our team from having to travel for extended periods of time after their workday. After the team settled down in their new temporary home, we started the ecological restoration!   
 During the first few weeks, we already improved access to the farm and prepared the soil in the first restoration site – which consists of 8 polygons! This involved removing invasive grasses to allow for natural regeneration and will soon start making holes in the ground for direct seeding! 
Have a look at our team starting operations in one of our largest restoration sites so far:
Direct seeding is the restoration technique that will be used in the restoration site pictured above. Together with our team of analysts and nursery workers, our seed production analyst, Laís D'Isep, mixed the seeds that will be planted, and these will soon be transported to the site.
As you can see, our ecological restoration activities require a lot of planning and logistics. This is yet another reason as to why we need your support more than ever!