For a 4th year in a row, Seacon logistics has renewed its partnership with us!
We feel honoured that the founder of the company, Mr Hai Berden and his wife Corry have been fully backing our mission of Hope and Action from the very start.
Since 2018 Seacon Logistics has been a proud partner to our mission, helping us realise the Araguaia Biodiversity Corridor.
Seacon Logistics is the Logistics Chain Director for coordinating and optimising your logistics supply chain. From their strategic inland locations in Europe they efficiently manage your flow of goods in cooperation with a worldwide network of dedicated partners.
The company provides world-wide transport solutions on the road, rail, and water!  Seacon is always on the move, and consistently incorporates environmental, social and economic development into its operations.
LATEST DEVELOPMENTS
In 2023, Seacon Logistics will move into a modern new head office in The Netherlands, Venlo with all of its logistics and staff departments. Seacon Logistics will also open a new logistics service center (warehouse) of approximately 50,000 mˆ2 to give shape to its step-by-step sustainable growth.
Plenty of developments are also being made in Seacon's German branch, in Duisburg, the largest European Inland logistics hotspot. This includes the rail and water connections that Seacon has established, linking Asia to Europe.
These connections, combined with Seacon's Container Freight Station located at rail and water terminals, allow the company to store and transship goods of all shapes and sizes worldwide.
LET'S SEANOVATE!
Seacon Logistics is increasingly data-driven, always focussed on optimizing solutions for people and the planet.
Their Seanovation programme serves as a good example of this. Derived from a major study, which looked into how processes could be integrated, optimised and digitised, it aims to enhance Seacon's efficiency and improve customer experiences. This programme, which started being operationalised in August 2021, will encompass transport over landfreight, seafreight, Airfreight, and Warehousing.
Read about Seacon's exciting developments here.
INSPIRING PARTNERSHIPS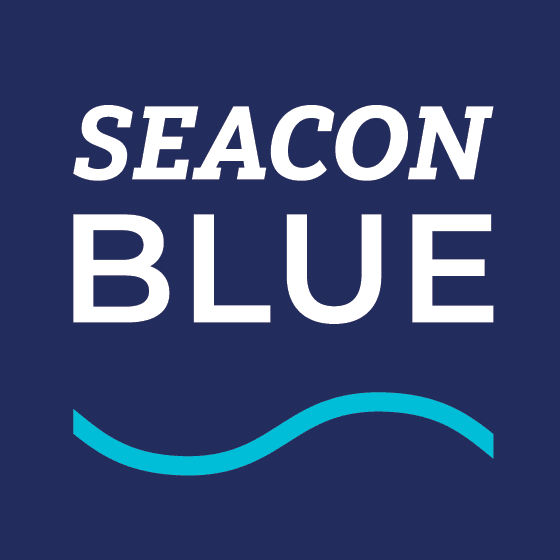 Seacon is focussed on the three pillars of corporate social responsibility: people, planet and prosperity.
Through their initiative, Seacon Blue, the company supports many social, environmental, and cultural  projects alongside the Black Jaguar Foundation. Seacon is also involved in several (inter)national social initiatives and charities.
Find out more about Seacon's partnerships here!