We are excited to announce that we have successfully germinated a new species of seedling in our nursery!
For this species, known as jequitiba vermelho, it is known to be challenging to find in tact seeds successfully, which is why we are especially thrilled that the cultivation has been a success.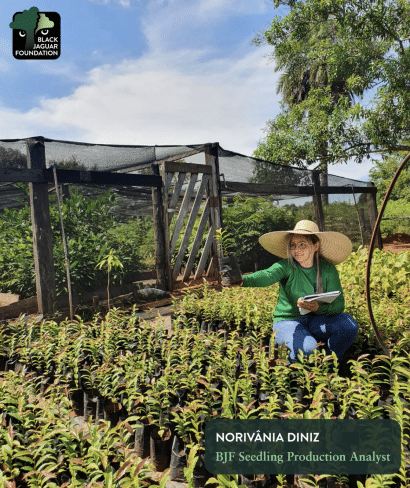 The jequitiba vermelho occurs in flooded areas, both in the Cerrado and Amazonia regions of the corridor. The tree grows very large, and is known for its beautiful red colored blossoms and very valuable for our restoration efforts alongside the river.
Pictured below: a fully-grown jequitiba-vermelho.