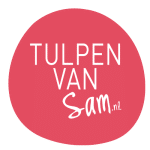 "Tulpen van Sam & Black Jaguar Foundation together for our future generations."
Sam Ruijter
Owner & CEO of Tulpen van Sam
Tulpen van Sam is a nursery growing and forcing bulbs in Slootdorp, where Sam and his team grow tulips across more than fifty hectares. Cultivation takes place in Wieringermeer and the Anna Paulowna polder – so it's 100% Dutch!
The Tulpen van Sam range consists of various shapes and all the colours of the rainbow, from white to bright red, yellow to spring green and everything in between. Furthermore, Sam has been actively engaged in measuring and reducing his carbon footprint since 2015, with the goal of producing climate-neutral tulips, and in this way truly contributing to a greener world.
Just like the Black Jaguar Foundation, Sam is passionate about preserving the environment for our future generations. He has a love for the Amazon rainforest, and all of the plant and animal species it is home to: over one hundred million insect species, one hundred thousand plant species, and almost two thousand species of birds and mammals. That's a biodiversity that makes Sam's heart beat a little faster.
Despite the fact that the Amazon rainforest is the largest rainforest on Earth, over 70% has now been deforested for intensive agriculture. So it's no surprise that that's where Sam wants to plant trees, in partnership with the Black Jaguar Foundation!