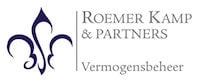 "I call on everyone to support this magnificent project."
Roemer Kamp & Partners is a Dutch asset management company that prioritizes personal attention and a clear focus on setting long-term goals only. Every client has a customized solution for his profile as an investor and the company analyzes which type of asset management best suits the needs and objectives of each of their clients.
Other than managing funds, the company keeps sight of other important matters such as preserving nature. That's why Roemer Kamp chose to become a partner of the BJF. The company recognizes the drive, enthusiasm and perseverance of the Black Jaguar Foundation in their own way of maintaining and growing their business. In 2015, Roemer Kamp organized a Dinner & Information Event to share information about their partnership with the BJF with their clients.