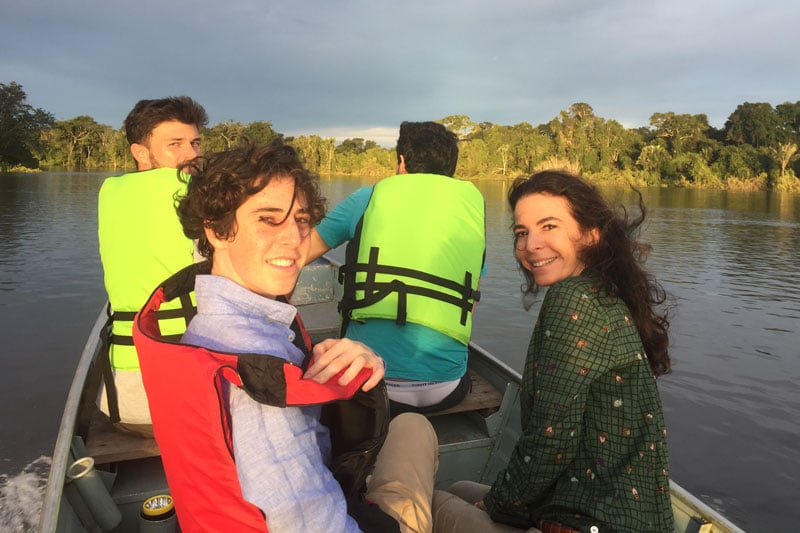 "The true meaning of life is to plant trees, under whose shade you do not expect to sit."
– Nelson Henderson 
ANDREA DREESMANN
Environmentalist & Philanthropist

Andrea Dreesmann is an environmentalist, activist, philanthropist, lobbyist and above all, a strong advocate for the Black Jaguar Foundation.  Together with her husband Quinten and their five children, the Dreesmann family have been amazing supporters of our work. Andrea herself was born and raised in Brazil, she completed her studies in Rio de Janeiro. 
Andrea is involved with numerous charitable organizations; she is Chairman of the Committee for Clic Sargent Cancer Care for Children, and is also a Human Rights Ambassador in Brazil. Andrea is a strong advocate for children's education, she works as a vital supporter for Casa Santa Ignez. This is a school and day-care centre in Rio de Janeiro, offering educational support and basic necessities to around 250 boys and girls from the Rocinha Shanty Town and its neighboring areas. 
Above all Andrea is an environmentalist who genuinely cares about the planet. She is incredibly dedicated to planting more trees for future generations.
The Dreesmann family became involved with the BJF back in February 2019, when Quinten and Andrea visited the BJF Amsterdam office. They were presented with our mission and both loved the work, yet Andrea wanted to see it for herself.
In April 2019, Andrea and her son Felipe went for a full due diligence trip to the Araguaia Biodiversity Corridor. They were introduced to a BJF partner- landowner, nursery carers, seed collectors, forest engineers and our project coordinator – all who are working to make the BJF mission a reality. Andrea and Felipe planted several symbolic trees on behalf of their family and inspected areas prepared for restoration. They also took a trip down the Araguaia river and experienced the rich biodiversity of the nature that is still intact there. 
On returning home, the Dreesmann family became dedicated supporters of the BJF, and have continued to spread the positive message of our work.