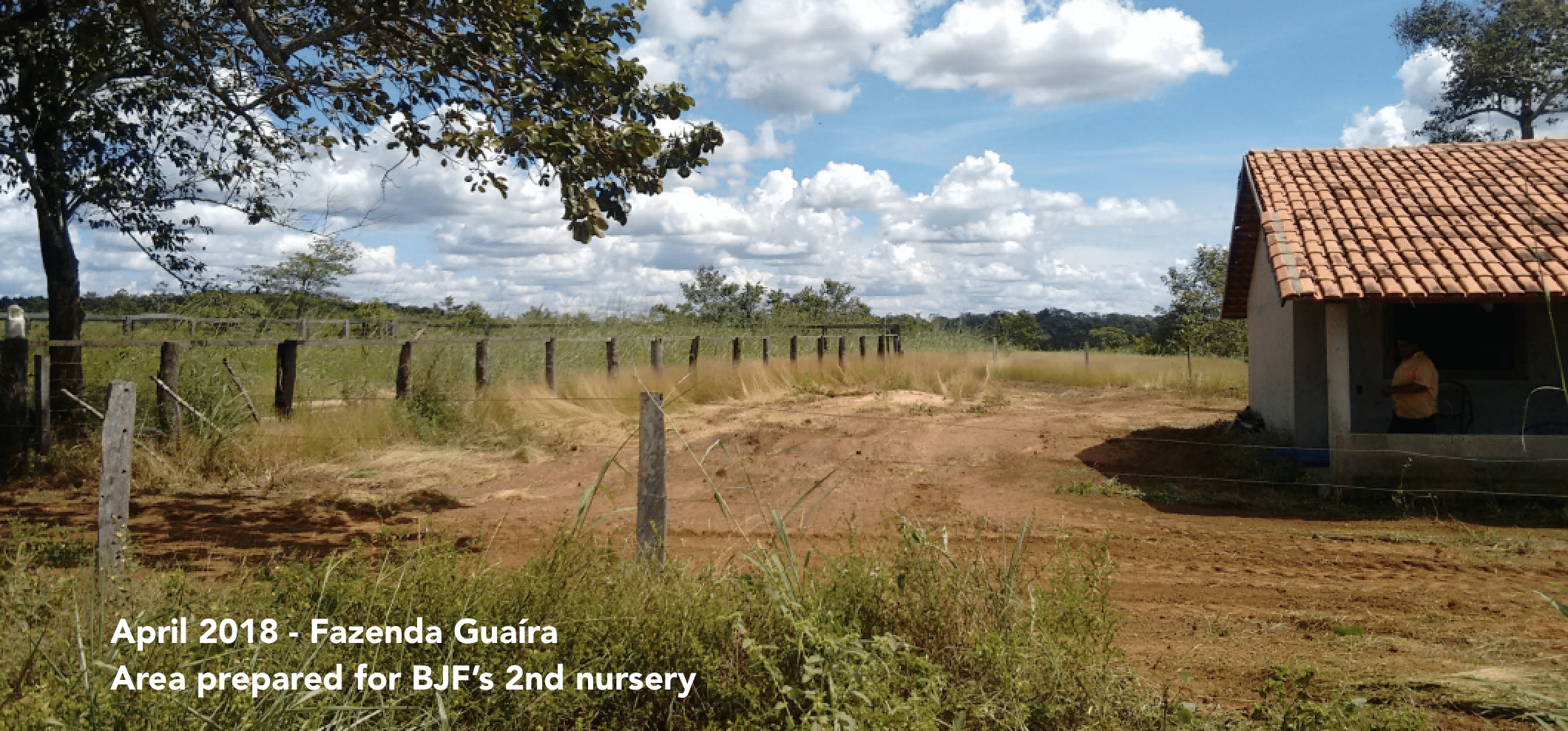 We are happy to share our second nursery is now also ready to be built. It is located at Guaíra Farm (Caseara, Tocantins), one of the farms of our BJF partner and landowner, Guilherme Tiezzi. He is the owner of two cattle farms in the Tocantins state. Both stand right in the very heart of the Araguaia Biodiversity Corridor, neighboring the beautiful Cantão State Park.
We are fortunate to have the landowner and visionary Guilherme Tiezzi to be part of our pilot-project. Tiezzi's goal is to materialize the first 'Farm of the future' in the Araguaia Corridor, uniting productive activities with nature and people, and setting a new paradigm in the relationship between humankind and the land.
Now that we have finalized the Mapping and Biodiversity planning of his 2 farms, Santa Juliana and Guaíra, all is set to start the restoration of the identified areas in partnership with LERF and Bioflora. This nursery will be a true example for everyone in the surroundings and also an important educational tool as it will hold a strong social role in the area along with schools, settlements and authorities in the area.
BJF's Field Coordinator, Carlos Eduardo, is sending daily updates from the field about his close work with the farm manager, Heroito Landa, to accomplish this important step. The area that will receive the nursery structure has been cleared and the installations are in progress as we write these lines. Meanwhile, Carlos Eduardo is continuously improving BJF's seed stocks thanks to field trips to the surrounding areas of the farm. The species portfolio is growing (15.000 seeds as of today). Last week only, a brand new batch of 13 species has been added to our seed bank.
We will keep you up to date about these exciting developments!
The capacity for the nursery is estimated today at 10.000 seedlings/year, but the room to expand is already reserved according to the (rising) demand. The native trees we will grow in the upcoming nursery will be used to reforest his lands and also to support the creation of a 18km long mini-corridor from his one farm to the other. It will be a great example of success for the Araguaia Corridor and surely will inspire and involve other landowners.
It's getting more and more concrete.
We will keep you up to date with these exciting developments!