Are you in need of a new office or home in Amsterdam, Utrecht, or Zwolle?
Jetze Steensma is expert in real estate, which includes selling and leasing back Offices, investing in and developing offices, and creating building plans that are good for you and the Earth. Jetze sees sustainability as one with real estate. His policy is to connect every project with the question – is this sustainable or not? If not, he can't stand behind it!
As Jetze puts it:
"Contributing to Sustainable and Circular building development is what makes our heart tick"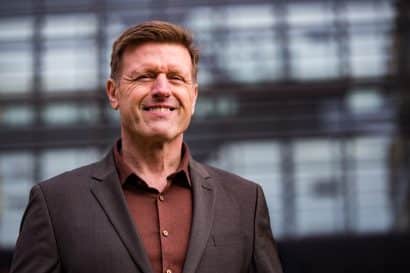 By focusing on sustainable projects that are both price competitive and circular, Jetze's company, Mijn Steen, is shaping the world of real estate.
How is Mijn Steen shaping real estate?
The Real Estate market is focussing increasingly on wood and stone. As real estate consultant and developer, Mijn Steen has often been asked to assess the possibilities of wood and stone as sustainable building components. After speaking about this with various experts in the field, they came to the conclusion that both materials can be used responsibly.
The advantage of wood is that wood exists as a result of photosynthesis; converting carbon dioxide into oxygen and (growth) sugars. This is one of the oldest and most sustainable processes of our world. Mijnsteen.eu is a specialist in sustainable development and is committed to sustainable housing. Our motto for timber construction is to provide a solid replanting program to protect forests, forestry and landowners.
Partnership with the Black Jaguar Foundation
Besides ensuring more sustainable design of the buildings they develop, Mijn Steen also supports the Black Jaguar Foundation in realizing the Araguaia Biodiversity Corridor!
The Black Jaguar Foundation is very grateful to have Mijn Steen as a sponsor partner and BJF friend. A few years ago, we were in need of a new office and Jetze very kindly procured a location which is now partially sponsored by Scalehub! Have a look at our lovely office space below:
Our new office even has a special Black Jaguar Foundation promotional stand at its entrance – so that anyone entering the building can immediately get to know us!