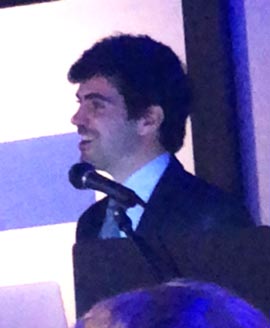 Back in August, the Black Jaguar Foundation gave a lecture for students partaking in the Environmental Law and Policy course taught by Professor Heidi M. Hurd (Illinois University) at FGV Law School in São Paulo . After the lecture, Francisco Macedo (Partnerships Coordinator) was invited by Prof. Hurd to do a roadshow at the University of Illinois at Urbana-Champaign. The roadshow took place in November 2018. Its main objectives were to raise awareness around deforestation in the Brazilian Cerrado savannah and Amazon rainforest and promote the initiatives led by the Black Jaguar Foundation on its mission to realise the Araguaia Corridor, the largest biodiversity corridor on earth.
In Illinois, Francisco had the honor of (i) delivering an address at a Luncheon Seminar, attended by Environmental Policy students and some college of Law Faculty members, (ii) speaking individually to over fifteen local professors from different faculties in order to discuss potential partnerships between the University of Illinois and the Black Jaguar Foundation and (iii) deliver a keynote at the Land Conservation Foundation annual dinner
Apart from enlarging the BJF Community, Francisco's trip was very productive and the outcomes range from financial donations to the establishment of scientific partnerships to be announced soon… We will keep you posted!
After the time spent at the University of Illinois, Francisco also flew to New York City to host a series of fundraising meetings. These meetings also turned out to have a great positive financial outcome for the BJF.