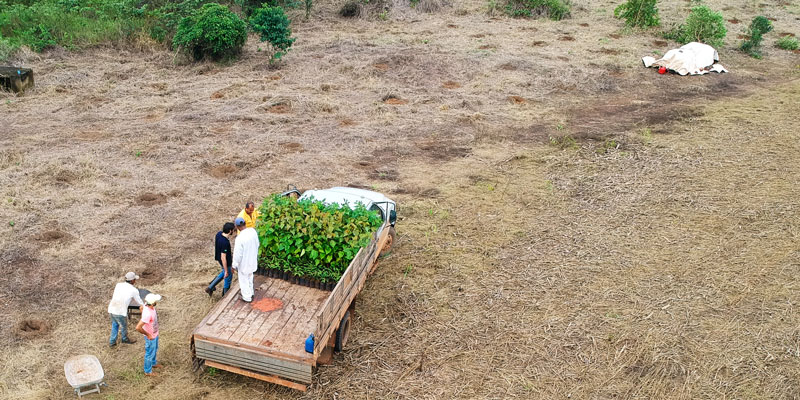 It has been all hands on deck along the corridor as thousands more trees are currently being planted as part of our first pilot project. Finally the BJF dream is becoming a reality thanks to the immense work and dedication of our team.
We have used two different methodologies for planting in our Pilot project:
1) Direct Planting
Seedlings are grown in the nurseries and then planted in the field. The process involves removing invasive grasses, soil preparation, soil fertilization and finally the planting itself. We divide tree species in two groups: fast growing and diversity. The first group consists of a few species that grow really fast and provide good shade. The role of these species is to shade out invasive grasses and change the microclimate for diversity species. The second group consists of species of different functions within the ecosystem. These trees live longer, grow taller and feed the fauna.
2) Direct Seeding
This method involved putting seeds directly in the ground. We use tree seeds and legume seeds. Legume plants are nitrogen fixing and fast growing, thus helping in shading out invasive grasses and changing the microclimate for the trees to come.
Our forest engineers will soon be making videos to explain more about our planting process, we will keep you updated!