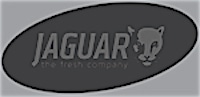 "From day one, we've supported the BJF financially to realize the green corridor along the Araguaia river in Brazil."

KEES RIJNHOUT
CEO Jaguar The Fresh Company

Jaguar, The Fresh Company provides year-round quality. The best fruits and vegetables from all corners of the world , at any time of the year. 365 days a year, 24 hours a day!
"Jaguar 365 offers the best quality on a daily basis, regardless of seasons. Jaguar is a leading brand name for fruits and vegetables from all over the world. We are your supply chain manager with a distinguished range of products and a perfected service. Jaguar builds concepts that deliver the best quality throughout the year. We provide category management, sourcing solutions, special packaging, logistic services, warehousing and quality management."
How we relate to the BJF?
"Jaguar TFC is committed to safeguarding social guarantees from our suppliers. To ensure we fulfil this commitment, a number of suppliers in South Africa have received the Ecolabel certificate. Ecolabel products are grown under the best social conditions. This certificate also ensures that Jaguar products are grown in a sustainable and responsible manner. The use of pesticides is also reduced as much as possible.
Jaguar TFC is also committed to a sustainable and healthy world. Choosing sustainability is choosing to help restore the balance between man and nature. To provide a healthy future for the earth, ourselves and our future generations. That's why we are a proud partner of the Black Jaguar Foundation."