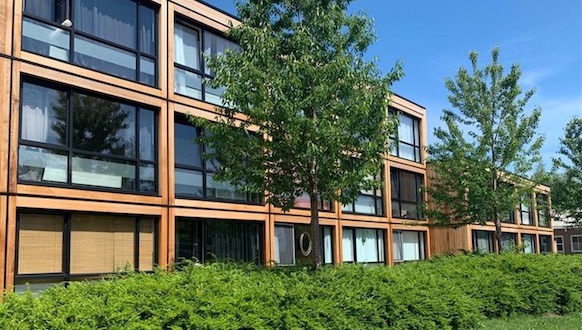 "Contributing to Sustainable and Circular building development is what makes our heart tick"
The Real Estate market is focussing increasingly on wood and stone.  As a real estate consultant and developer, we have regularly been asked to assess the possibilities of wood and stone as sustainable building components. After speaking about this with various experts in the field, we have come to the conclusion that both materials can be used responsibly. The advantage of wood is that wood exists as a result of photosynthesis; converting carbon dioxide into oxygen and (growth) sugars. This is one of the oldest and most sustainable processes of our world. Mijnsteen.eu is a specialist in sustainable development and is committed to sustainable housing. Our motto for timber construction is to provide a solid replanting program. This is in order to protect forests, forestry and landowners. That makes timber construction even more sustainable than it already is.
Mijnsteen.eu is founded based on a true belief in sustainability and circularity. We are specialists in real estate development. Leasing sustainable office spaces is one of our fundamentals in this sector. Mijnsteen.eu assists Black Jaguar Foundation in its path to lodge their organisation in Amsterdam. Our values towards a more sustainable world and nature based solutions are very much aligned.