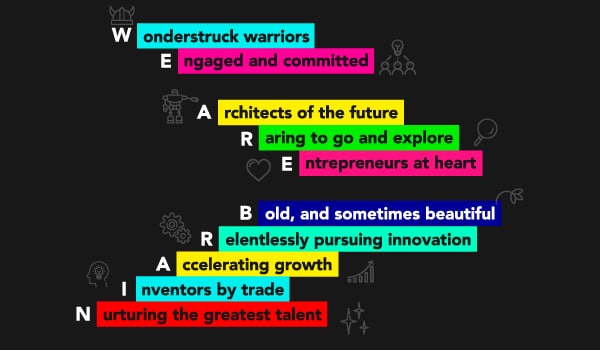 "We endeavor to leave the world a better place than we found it."
Founded in 2014, WeAreBrain is a full-service strategic technology agency in the business of ideas, entrepreneurship and invention. We are entrepreneurs at heart and enable clients to create and execute strategies and solutions for their digital transformation. We imagine, create and develop intelligent design, thoughtful products and solutions. We are a force field of 75 creators and entrepreneurs with expertise in product design, software development, data analytics and machine learning.
WeAreBrain is a proud supporting brand of the Black Jaguar Foundation since 2016. Despite enormous odds and incredible circumstances, we have been blessed by the success we had so far. So we also feel the need and the overwhelming responsibility to give back and have spent a considerable amount of time supporting sustainable and transformative initiatives.