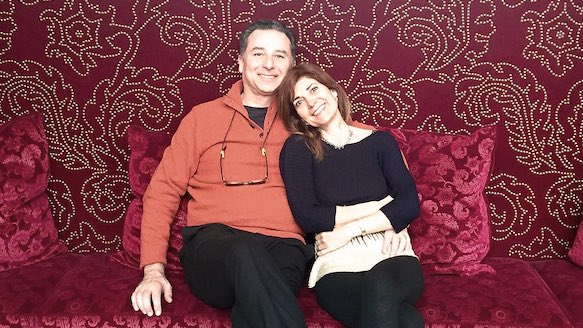 "It's time to help those we've harmed."
Dr. Astrid Vargas & Dr. Joe Zammit-Lucia
Biologist, Entrepreneur & Artist
Dr. Astrid Vargas is the Conservation Director for Europe at Conservation Land Trust and a Research Associate at The Smithsonian Institution, in Washington DC. She is a leading conservation biologist with global experience and also a veterinary medicine's specialist from University of Madrid with a PhD in conservation biology from University of Wyoming. The Spanish newspaper El País named her one of the 100 people capable of making changes in the environmental field.
Joe Zammit-Lucia is an entrepreneur, investor, leadership advisor and commentator. He is an investor in entrepreneurial ventures and advises senior business and institutional leaders on leadership in contemporary culture. 
His primary interest is in the relationship between contemporary culture, politics and business. He is a co-Founder and Trustee of Radix – the think tank for the radical centre (radix.org.uk) which is focused on encouraging the political and policy worlds to benefit from the energy, dynamism and new ideas of the contemporary world.
He writes on business and politics for The Huffington Post (UK), Het Financieele Dagblad (Netherlands), Die Achse Des Guten (Germany), The Guardian (UK), The Times of Malta (Malta) and The Stanford Review of Social Innovation (USA). He is co-author with David Boyle of 'A Radical Politics for Business', 'The Death of Liberal Democracy?' and 'Backlash: Saving Globalisation from Itself.'