GET TO KNOW THE FIRST MUNICIPALITY IN TOCANTINS TO BECOME PART OF THE ARAGUAIA BIODIVERSITY CORRIDOR!

It was in the city of Marianópolis that the Black Jaguar Foundation took its first steps beyond Santana do Araguaia. This milestone was only possible thanks to the trust that Igor Avelino, owner of the Anajá farm, placed on our mission at the start of 2021.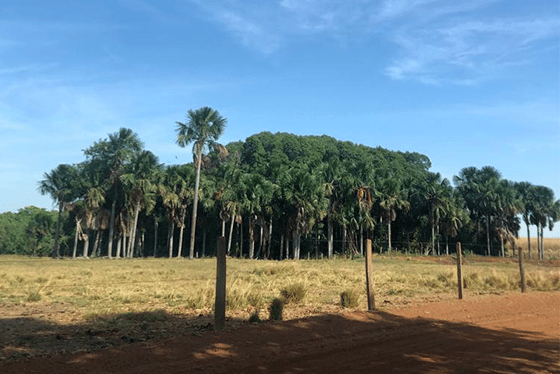 Fazenda Santa Fé was one of the first-ever farmers to partner with the Black Jaguar Foundation. Taking a leap of faith because they felt passionate about restoring nature and committing to our huge restoration mission.

The city of Marianópolis can be found 185km to the east of de Palmas and is home to 5.300 inhabitants. It is part of Bananal island, the biggest fluvial island in the world, that stretches out to 270 km is length and 80km in width.
Marianópolis is located in a so-called transition zone, between the Amazon rainforest and the Cerrado Savanna. As a result, it is made up of wide and varied biodiversity, bringing together different species from both biomes. This is one of the reasons that the Bananal island is considered one of the most important ecological sanctuaries in Brazil!
Generally, the region has a tropical, climate that is both hot and humid, with temperatures ranging from 22ºC to 38ºC. The climate is divided into two well-defined seasons:
1.The rainy season which takes place from October to March.
2.The Dry season which takes place from April to September.
Fazenda Santa Fé is the location where the initial planting of our first million native trees took place starting in October 2020. Santa Fé host many of the restoration sites we are restoring during the 2021-2022 planting season to complete our first million native trees. See the map location of our restoration site below…
Have a look at where we are…
We expect to expand our operations to Marianópolis in the coming planting seasons.
Coordinates : -9.538875° , -50.448721°
Share the information about your new native trees with your friends and family: