Caseara was the third municipality to open its doors to our mission of ecological restoration!In November 2021, we signed agreements with the owners of the Bela Vista and Cantão farms. In the coming planting season, we expect to further expand our reach in the region.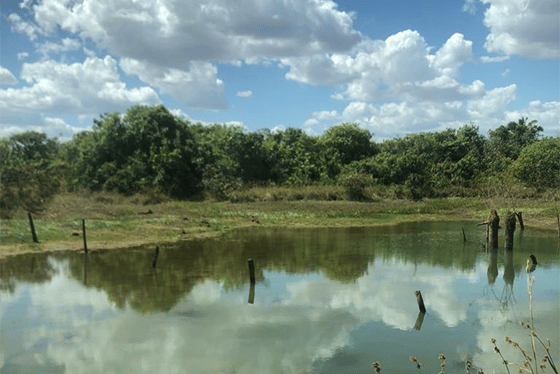 Fazenda Santa Fé was one of the first-ever farmers to partner with the Black Jaguar Foundation. Taking a leap of faith because they felt passionate about restoring nature and committing to our huge restoration mission.

Caseara is a must-see destination for anyone travelling to Santana do Araguaia through Palmas (TO). The city is located at the west of Tocantins, bordering Pará. Pará and Caseara are divided by the Araguaia River, to be crossed on a ferry. 67 km away from Santana do Araguaia, the city is home to 5,500 inhabitants.
Just like Santana do Araguaia, Caseara is considered an Ecotone biome, found between the Amazon rainforest and Cerrado Savanna. Its vast biodiversity, together with the great number of rural properties with an ecological deficit, make this municipality incredibly important to the realization of the Araguaia Biodiversity Corridor.
Have a look at where we are…
Coordinates : -9.538875° , -50.448721°
Fazenda Santa Fé is the location where the initial planting of our first million native trees took place starting in October 2020. Santa Fé host many of the restoration sites we are restoring during the 2021-2022 planting season to complete our first million native trees. See the map location of our restoration site below…
Share the information about your new native trees with your friends and family: